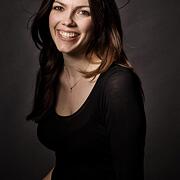 Conocimiento común
Fecha de nacimiento

Género

Nacionalidad

Lugar de nacimiento

Lugares de residencia

Brisbane, Queensland, Australia
Tambourine Mountain, Queensland, Australia
Berri, South Australia, Australia
London, England, UK

Educación

Ocupaciones

Relaciones

Premios y honores

Agente

Biografía breve

KATE MORTON grew up in the mountains of south-east Queensland and lives now with her husband and three young sons in Brisbane. She has degrees in dramatic art and English literature, specialising in nineteenth-century tragedy and contemporary gothic novels. Kate harboured dreams of joining the Royal Shakespeare Company until she became sidetracked writing novels, and still feels a pang of longing each time she goes to the theatre and the house lights dim.

Kate used to hide to read when she was small, and still believes that reading should be so pleasurable it feels almost illicit. Her favourite novels are the sort that you can disappear inside, and the thing she most likes hearing from readers is that they stayed up far too late turning pages.

Kate Morton has sold over 10 million copies in 26 languages, across 42 countries. The House at Riverton, The Forgotten Garden, The Distant Hours, The Secret Keeper and The Lake House have all been number one bestsellers around the world.
Estadísticas
Obras

17

También por

1

Miembros

25,540

Popularidad

#819

Valoración

3.9
Reseñas

1,430

ISBNs

631

Idiomas

22

Favorito

108

Referencias

886