The Poems of John Donne (1968, LEC)
Únase a LibraryThing para publicar.
Following are some images of
The Poems of John Donne
(Limited Editions Club). This book was designed by John Dreyfus and printed on custom-made white wove paper (no further details in the letter) at the University Printing House in Cambridge by Brooke Crutchley in 1968 and bound in quarter morocco with linen covered boards. The more than 30 illustrations, by Imre Reiner, are tasteful and unobtrusive wood engravings that seem to serve a function somewhere between illustration and ornament. Quoting the monthly letter, Reiner wrote:
It is my aim not to do my engravings for this or the other poem of Donne, but to embrace style and spirit. This however I do not intend to attain in a manner of imitating his time, but to bring Donne into our time.
I see little discussion of this edition on LibraryThing and I think it is worth highlighting for a few reasons. In no particular order:
First, the slipcase has a thickness and solidity that is highly satisfying. It is perhaps the book that I own with the best slipcase. You can probably tell from the pictures that it is more substantive than most slipcases. It is also lined with some soft cloth, perhaps velvet. I don't own any other volumes in the LEC British Poets series to compare, but given the similarity of the bindings maybe they have similarly high quality slipcases. It may seem like a silly thing to highlight (and I have even written elsewhere on LibraryThing about how I have enjoyed saving 50% or more when buying books in fine condition secondhand simply due to missing slipcase), but it makes a difference when constructed excellently.
Second, the introduction is by Frank Kermode, who I consider the most insightful modern academic critic of literature (looking at my citation management software, I have 14 of his books or articles saved, and though I am an academic, I am not in the humanities). To my knowledge, this is the only LEC volume that Kermode was involved with. Anyone who is interested in the idea of classic literature or a canon would enjoy Kermode's short, readable book originally published in 1975
The Classic
(only 141 pages in my paperback copy). Brief tangent: Kermode is also notable for enduring the tragedy of having a good portion of his library
accidentally discarded
by the Cambridge trash collectors—
"Thirty boxes of first editions, manuscripts, and volumes with personal dedications"
—can you imagine?
Third, the layout is flawless. I have tried to include pictures that highlight how the design elements shift to best accommodate the nature of the textual content (for example, the varying use of marginal notes and footnotes).
As with most LEC books that are not on trend or associated with some cultural celebrity, the current market price is far below any reasonable judgment of the quality (supply and demand, baby!). I paid 50 USD before shipping for this copy during April of this year (the condition of which seems to be as new apart from some mild shelf wear to the slipcase, or at worst read with great care). The cost was less than most current Folio Society standard editions.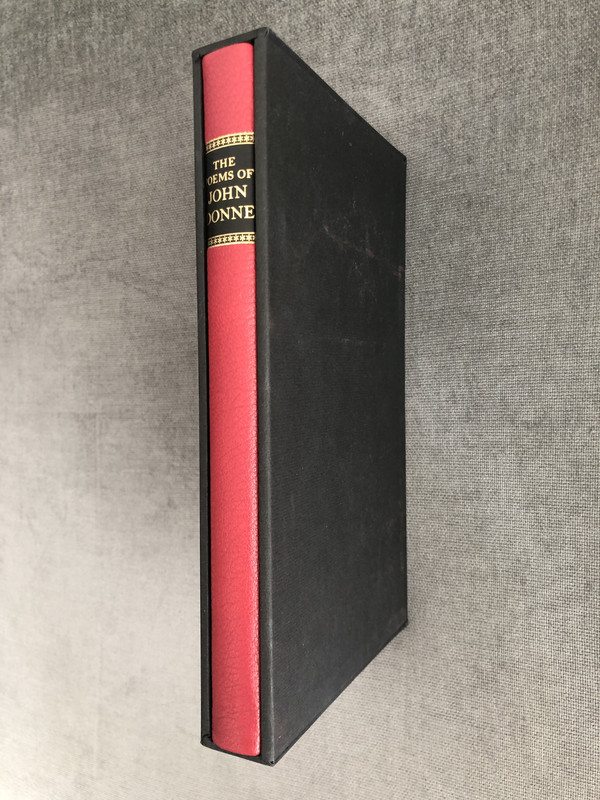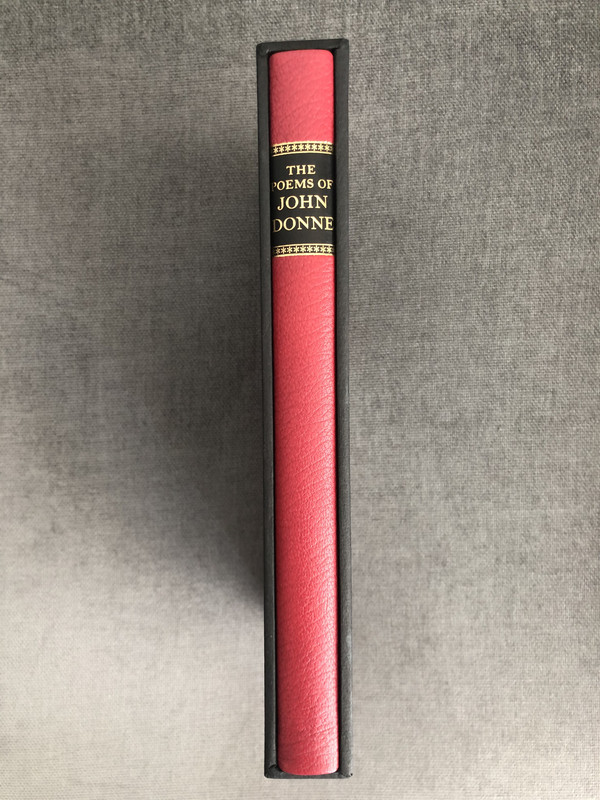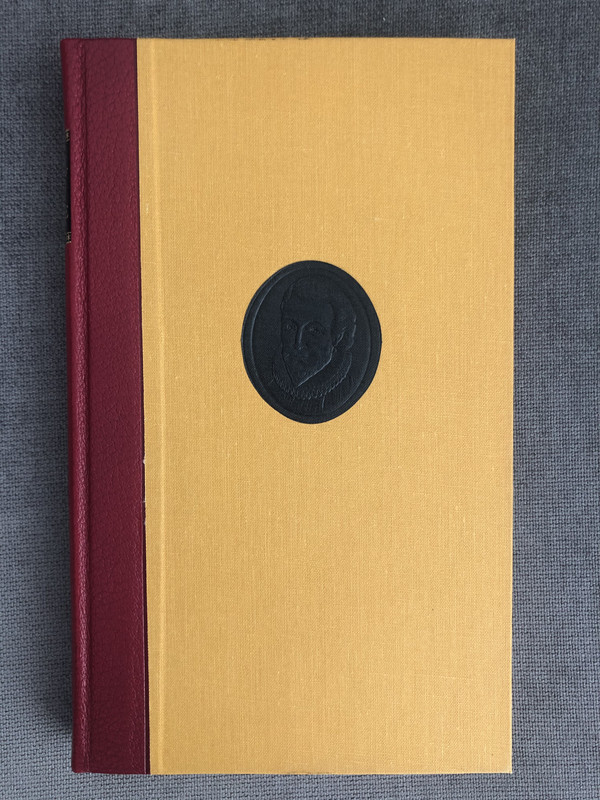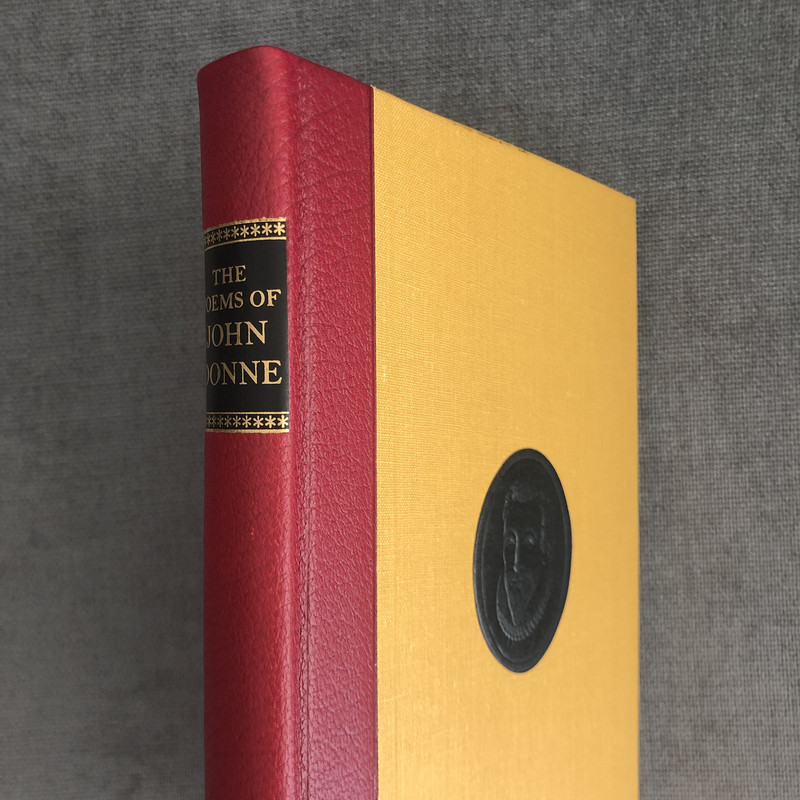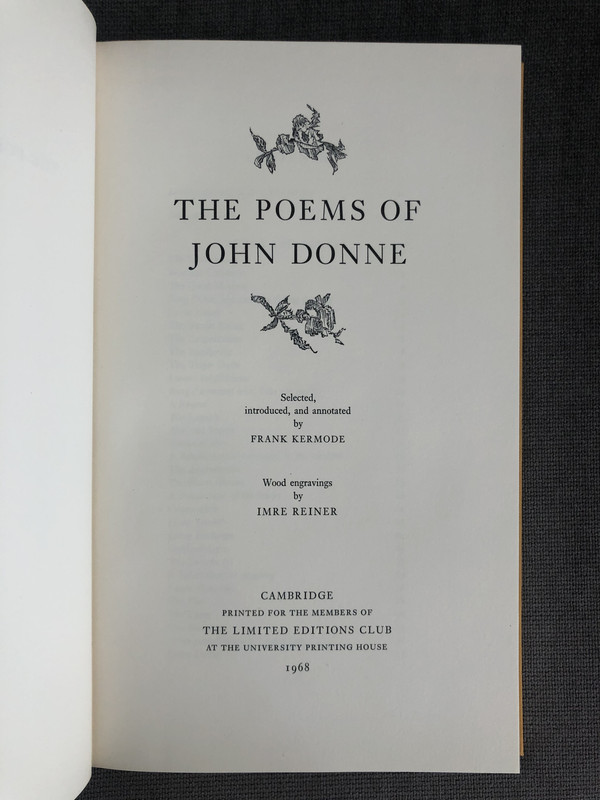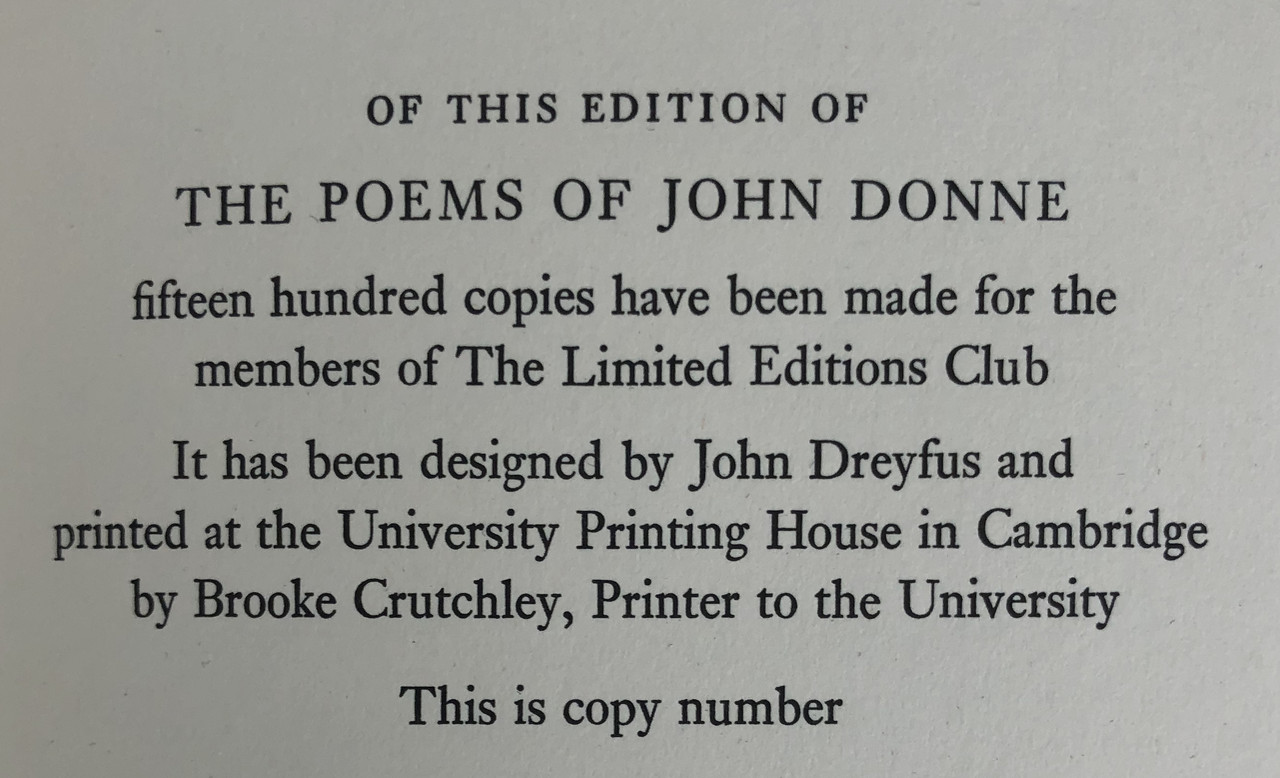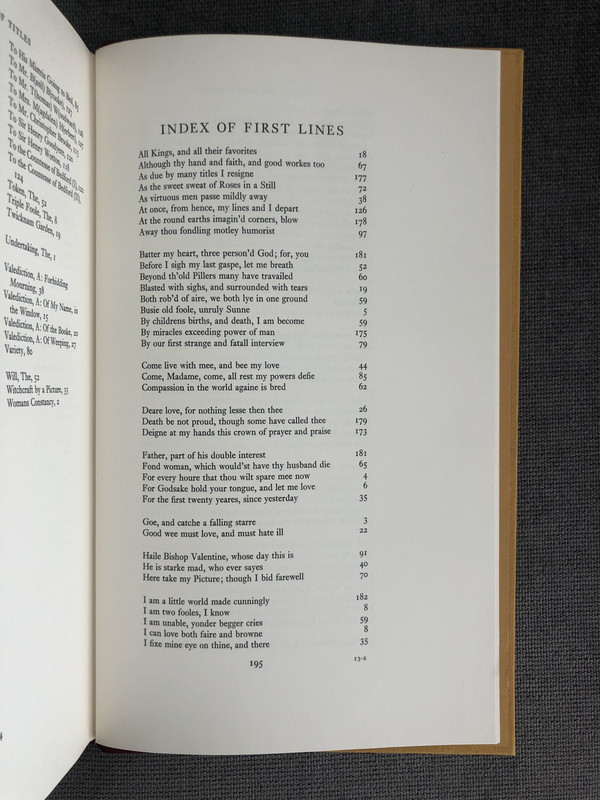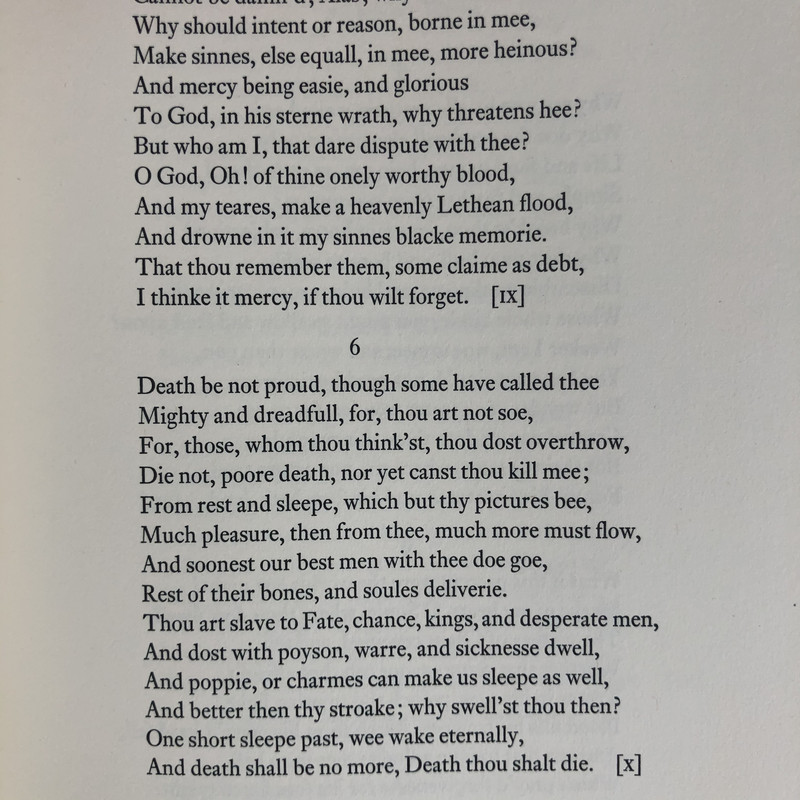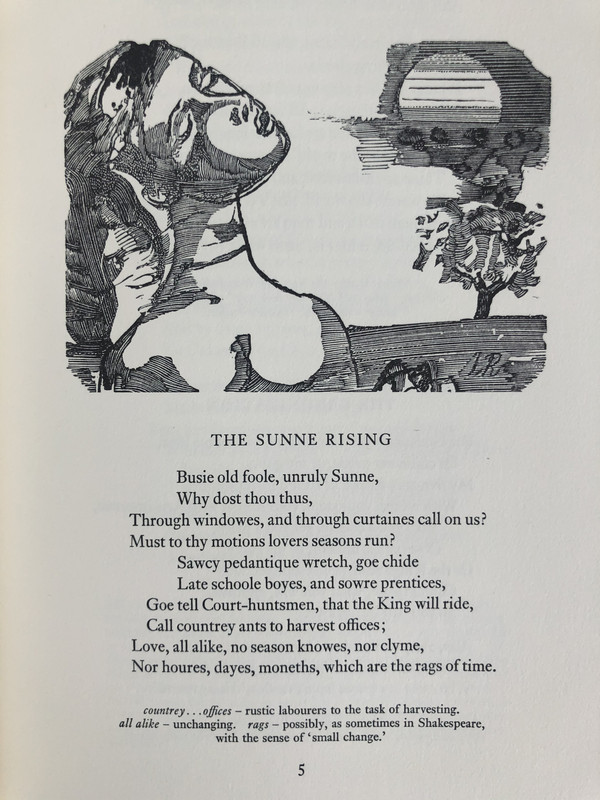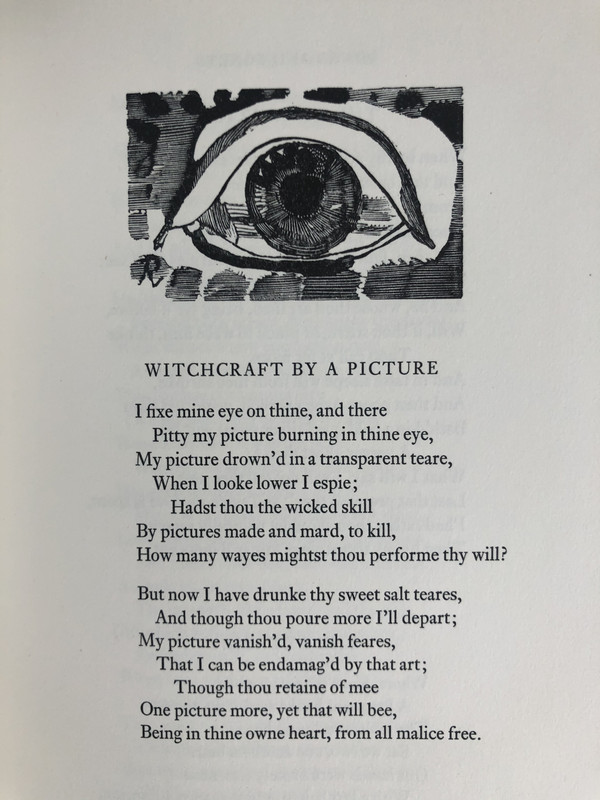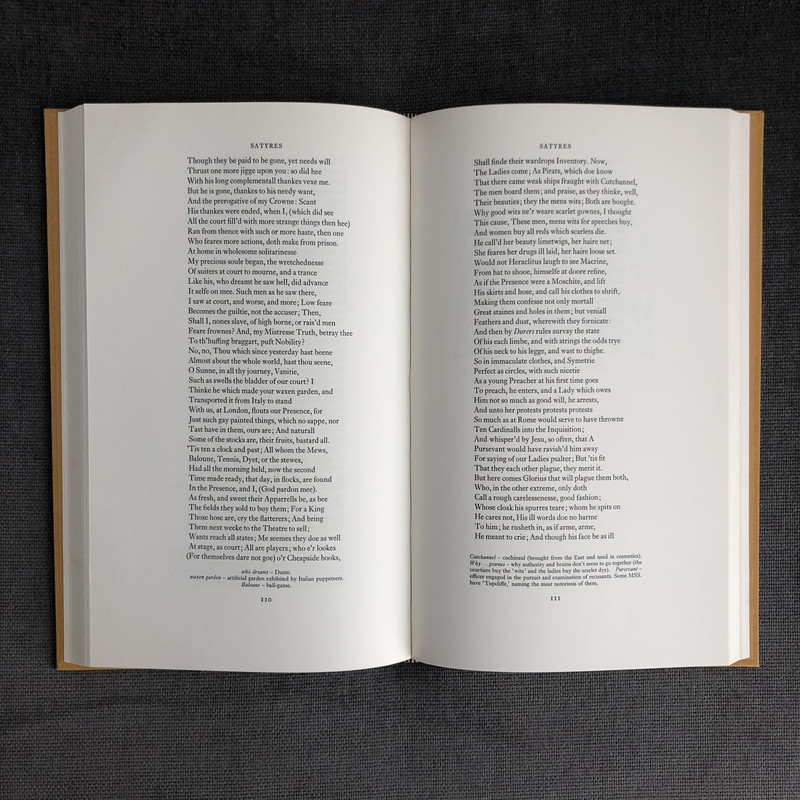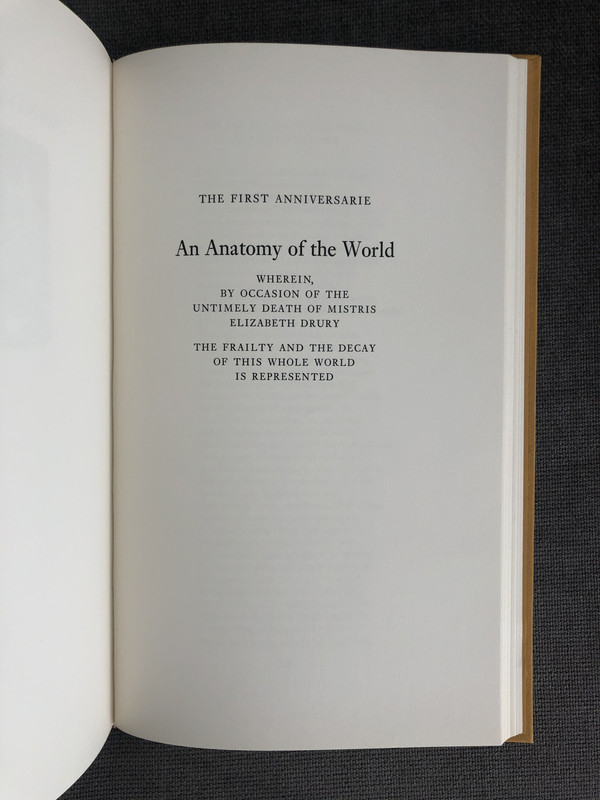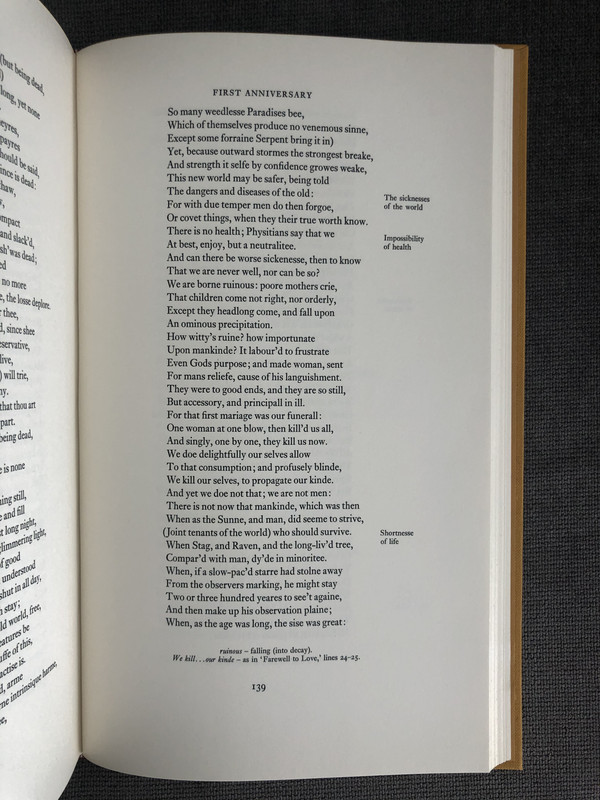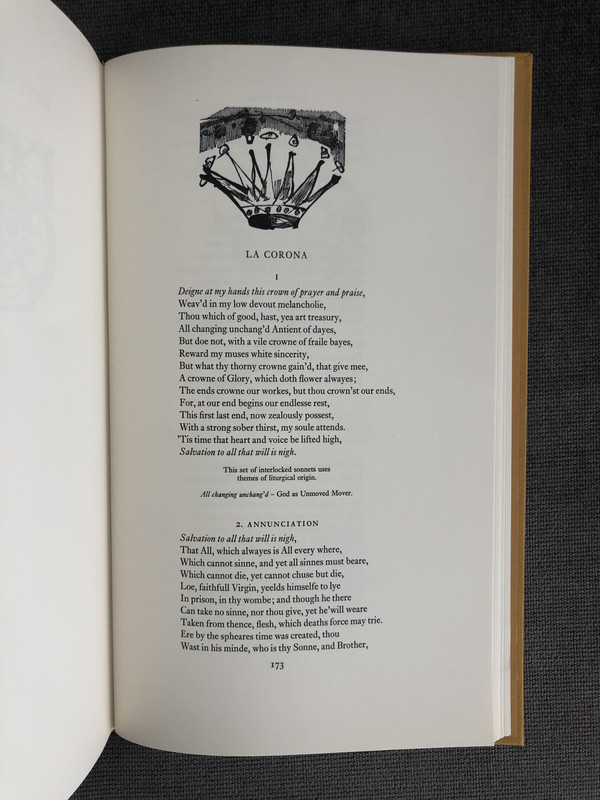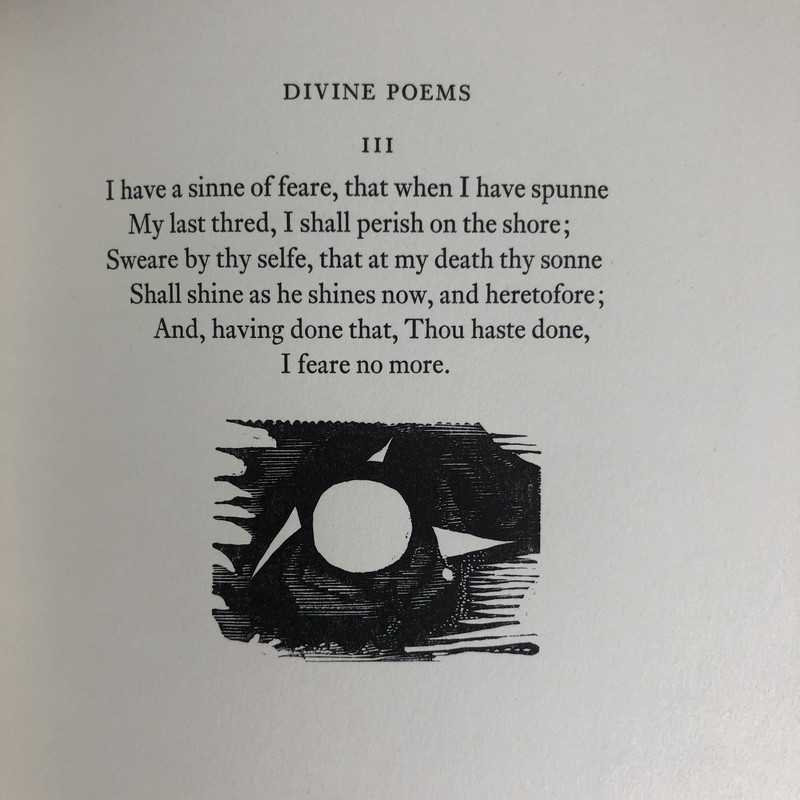 Yes, the British Poets series may be the finest-produced LECs from the period when Helen Macy was in charge of the club. The slipcases, as you noted, were exceptionally well-designed and superior to most LEC slipcases (the felt lining is to protect the embossed portrait on the cover from rubbing when taking the book in and out of the slipcase).
Being an English major, it warms the cockles of my heart (whatever those are) to see your recognition of Frank Kermode, who was, during the '60s and '70s when I took my degrees, a giant figure in literary criticism, and getting him to write the introduction was a real coup. (Until my health took a turn for the worse this year, I was going to do an entire thread on the Limited Editions Club/HP introductions, an often overlooked and under-appreciated feature of these books; most people here are familiar with the details of
Robinson Crusoe
--printed by the Grabhorns, illustrated by Ed Wilson--but hardly anyone, ie., no one, in the history of this thread has noted that the introduction is by Ford Madox Ford, one of the major British novelists of the 20th century.)
>2 Django6924:
I am sorry to hear about your health! I hope it improves very soon!!
I would be very interested in a thread on introductions for LEC publications - this sounds like a very interesting topic that deserves such a special thread and research.
>2 Django6924:
Yes, here's to a speedy recovery ! It's not something that get's talked about much, but the older I get and the more I think about health in general, the more I take comfort in the immortality of books.
>2 Django6924:
Wishing you a speedy recovery Robert!! I too would love such a topic, as I have observed the intro writer being someone quite of note in multiple cases.
>2 Django6924:
Wishing you a return to good health—for your sake as well as for the sake of those who'd like to see that thread on introductions!
>1 abysswalker:
abysswalker - thank you for your post. I checked my copies of the British poet series and with the exception of the Robert Burns - all the slipcases are indeed lined. The Burns slipcase differs as well in that it is covered with a green -patterned paper with a juniper(?) motif. Someone who is a better botanist may be able to properly identify what type of plant life the paper pictures.
>2 Django6924:
Wishing you a full recovery and a healthy future. The George Macy devotees need your continued input that is so important to us.
Robert, one more well-wisher. For someone I've never met, you've been a great friend.
I have the Easton Press reprint of this book, part of their "The 100 Greatest Books Ever Written series, bought before I was an LEC enthusiast.
The leather binding is tasteful and has a nice leather aroma.
Comparing the various pages to the pictures abysswalker has so kindly shown us, the interior and the illustrations look quite comparable. (Based on other experiences, if the illustrations had been in color I would probably have felt differently.) The LEC binding, consistent with the others in the British Poets series, is much handsomer.
In this one instance I am not going to rush to replace the book, there being so many other LEC volumes I still want to get.
Thanks to all who kindly wished me well. I am back, maybe only hitting on 6 cylinders rather than 8, but will try to catch up as best as I can over the next few weeks.
Únase para publicar.