Folio Archives 202: Salomé by Oscar Wilde 1957
Únase a LibraryThing para publicar.
Salomé by Oscar Wilde 1957
This is one of the most beautifully bound early Folio Society publications. Wrapped in bright blue brocade specially manufactured for this edition, with a green repeating butterfly pattern, the book shimmers in the hand as the angle to the light is changed, at one moment appearing blue, the next green – an effect that is difficult to capture in the photos below. Best of all, my copy does not have a sun faded spine.
Salome was the stepdaughter of Herod and appears in the Bible as a beautiful, demanding and spoiled cocette whose advances are rejected by John the Baptist. She then demands his head in return for a provocative dance in front of her stepfather. This is the inspiration for Oscar Wilde's play.
The small book is a mere 62 pages and in its plain black slipcase measures 21.2x14cm. It can be easily read in half an hour. The translation is by Vyvyan Holland, who also wrote a four page introduction, and there are six two-colour engravings by Frank Martin, with two additional head and tail pieces. The endpapers are plain white. It was the Folio Society presentation volume for 1957.
A photolithographic reprint of the 1957 edition in a different binding and without a slipcase was published by the Folio Press subsidiary of the Folio Society in 1974.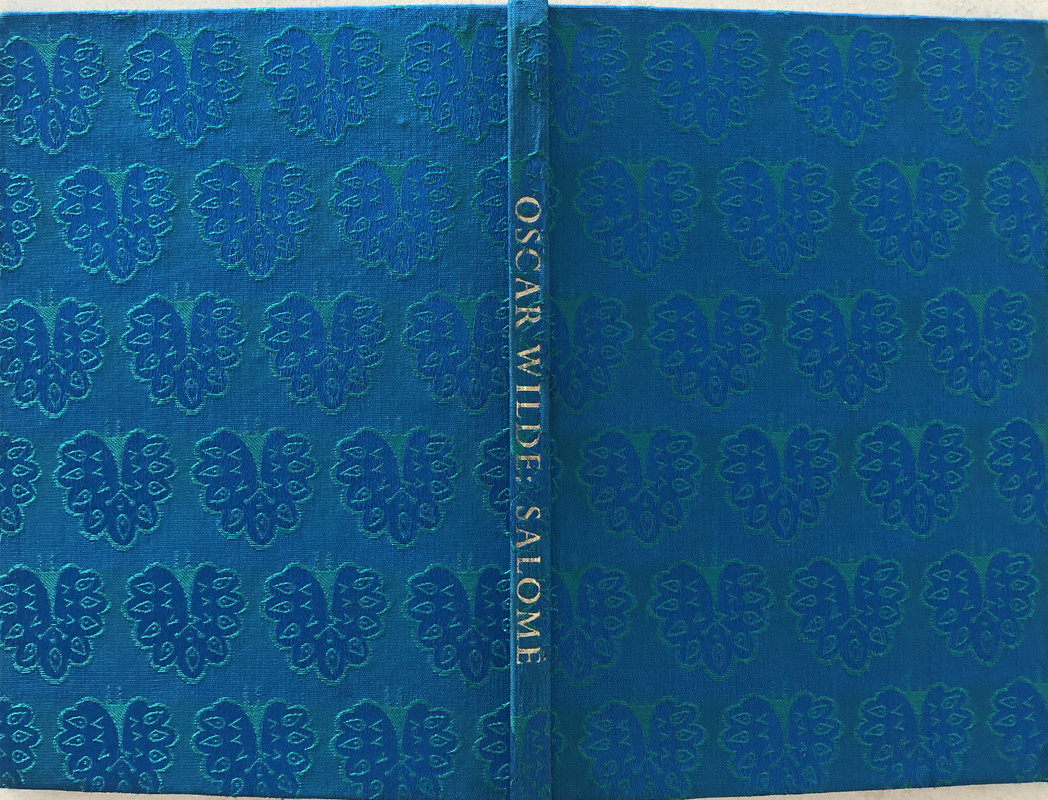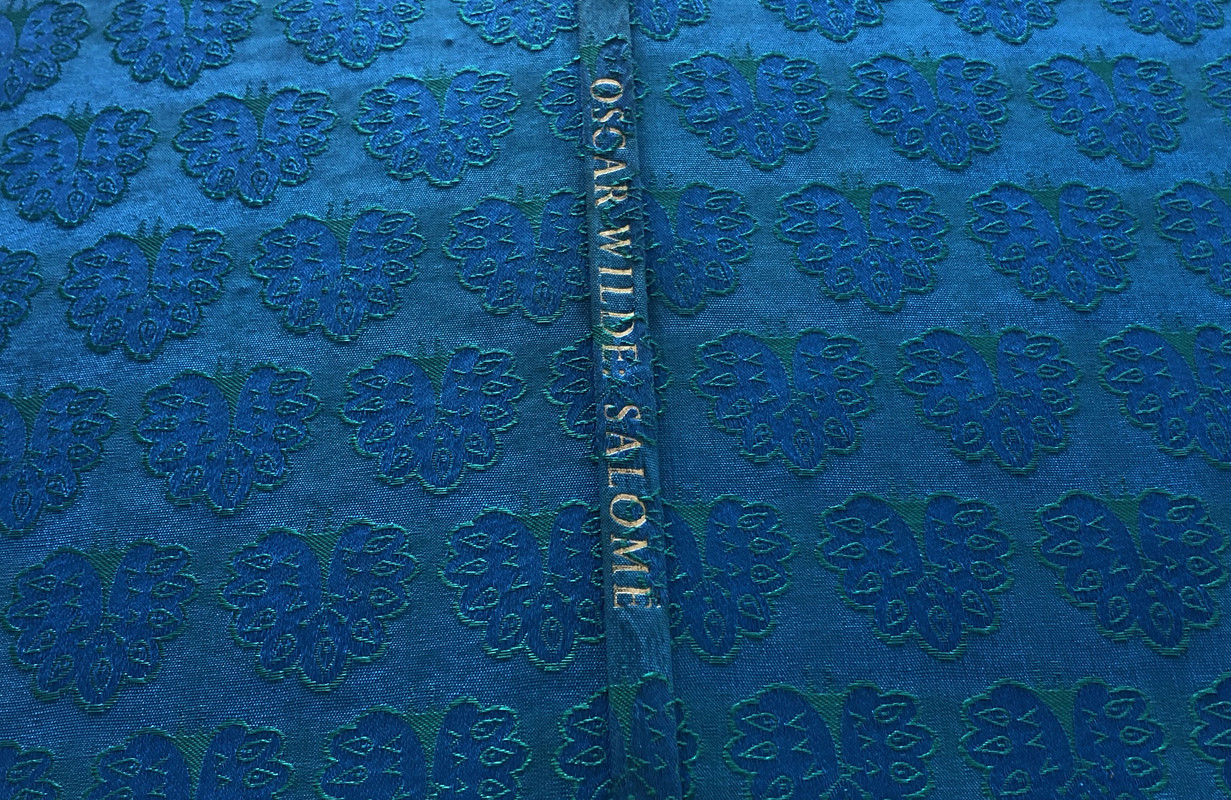 An attempt to show the changing colour of the binding fabric at different light angles.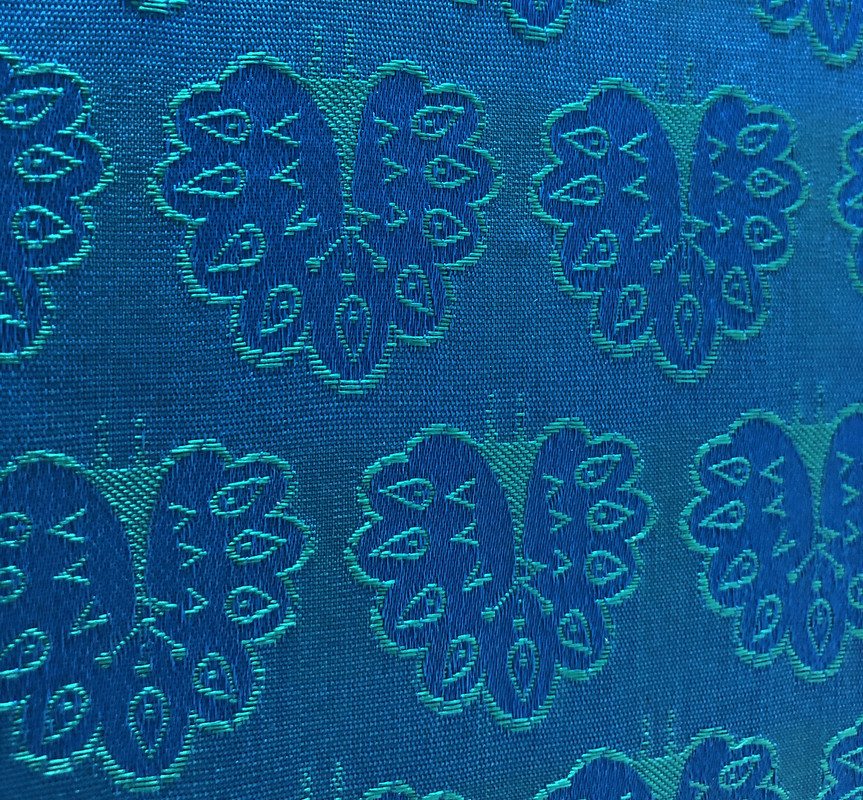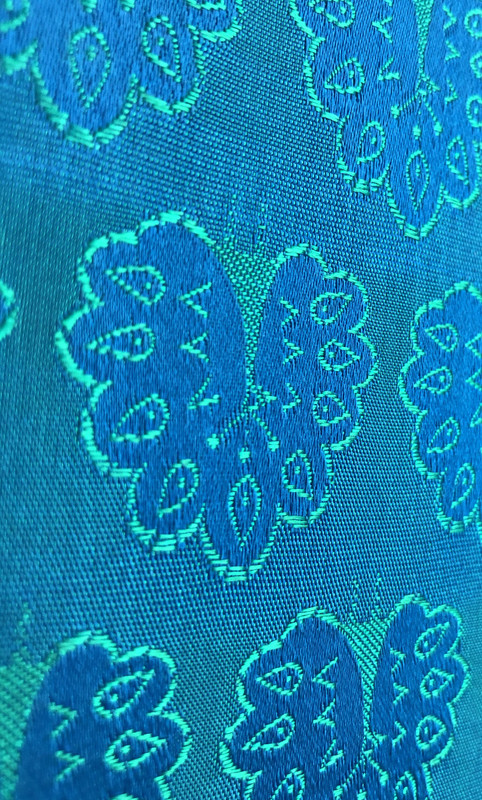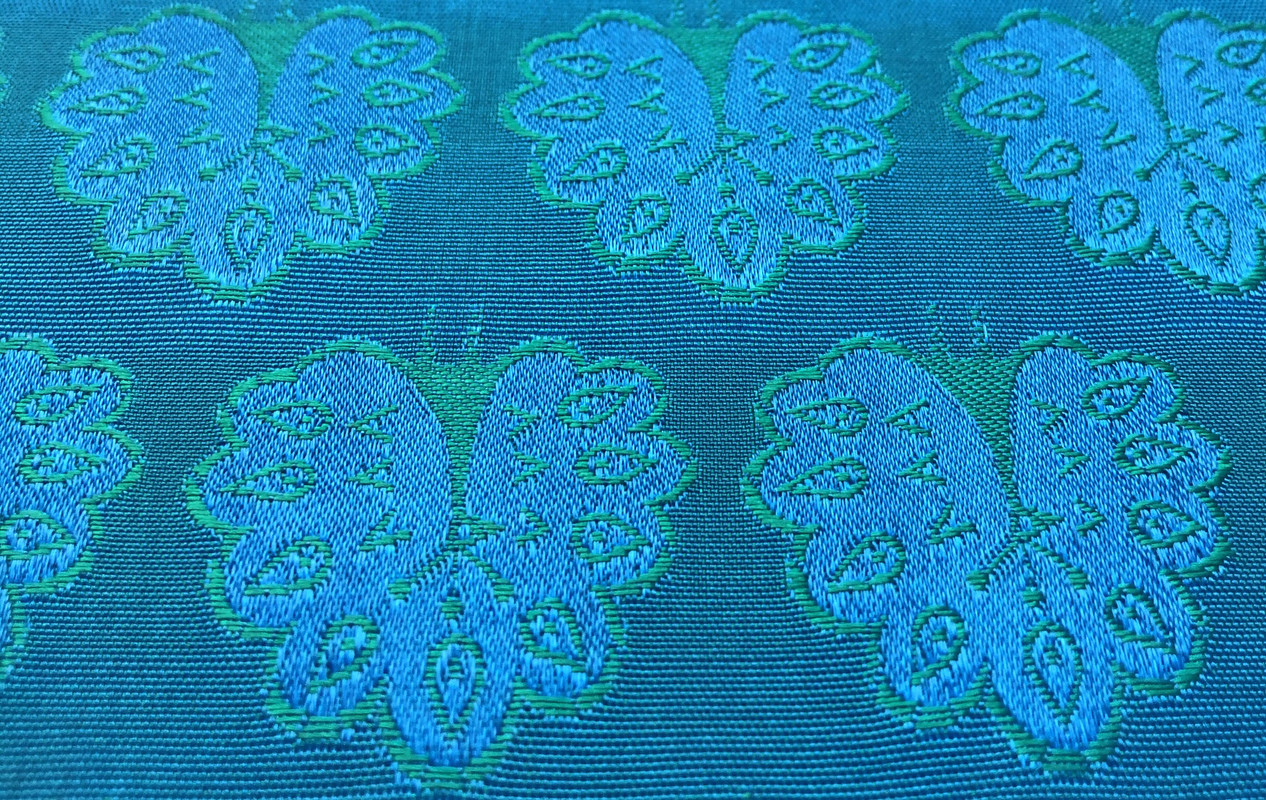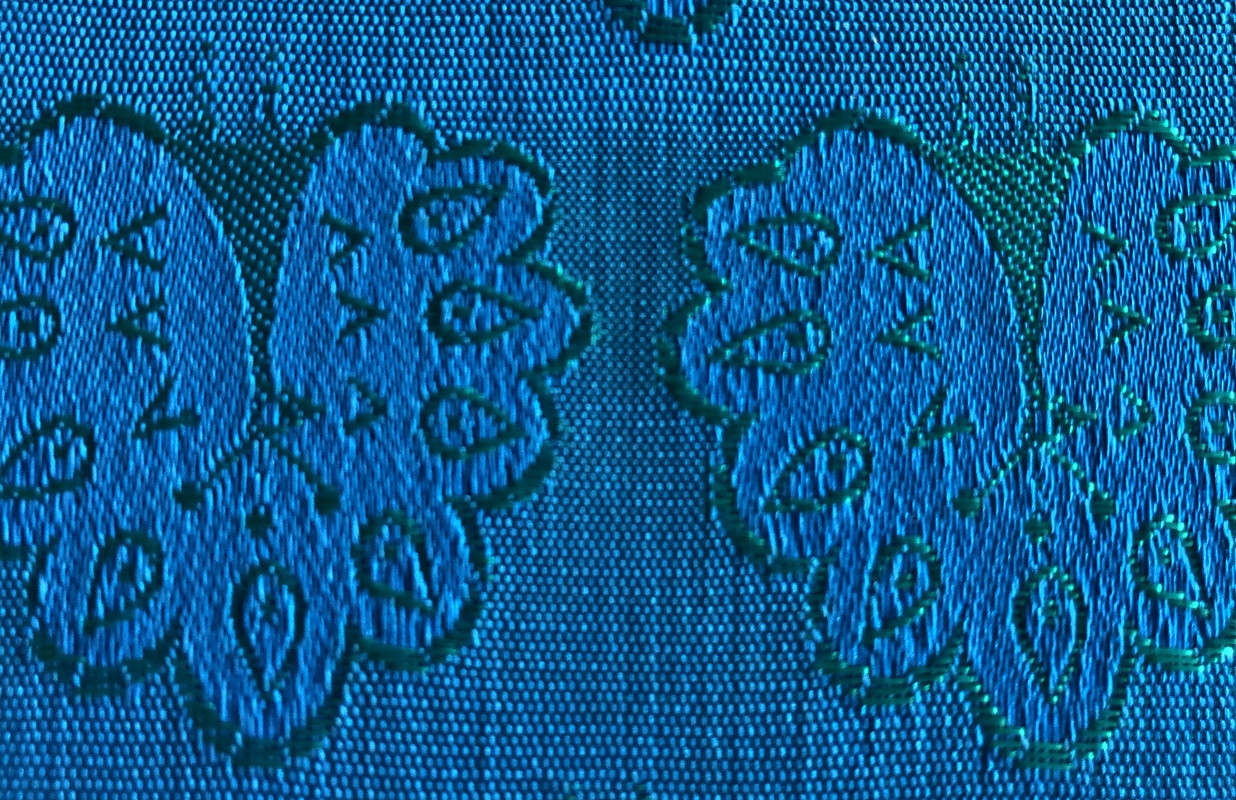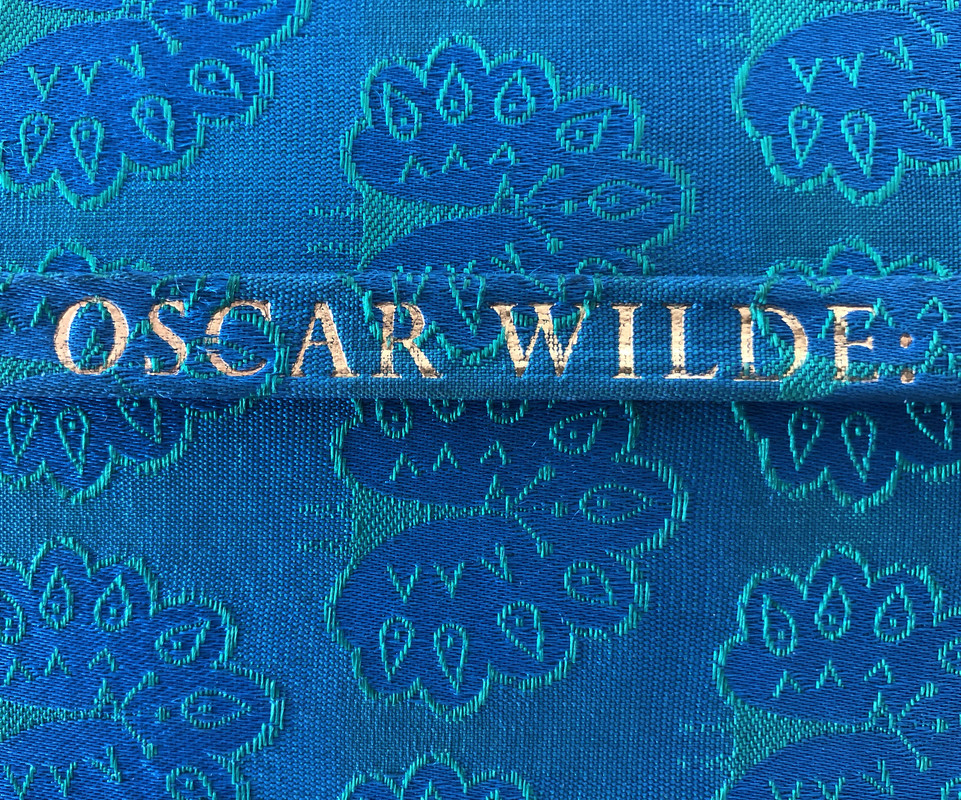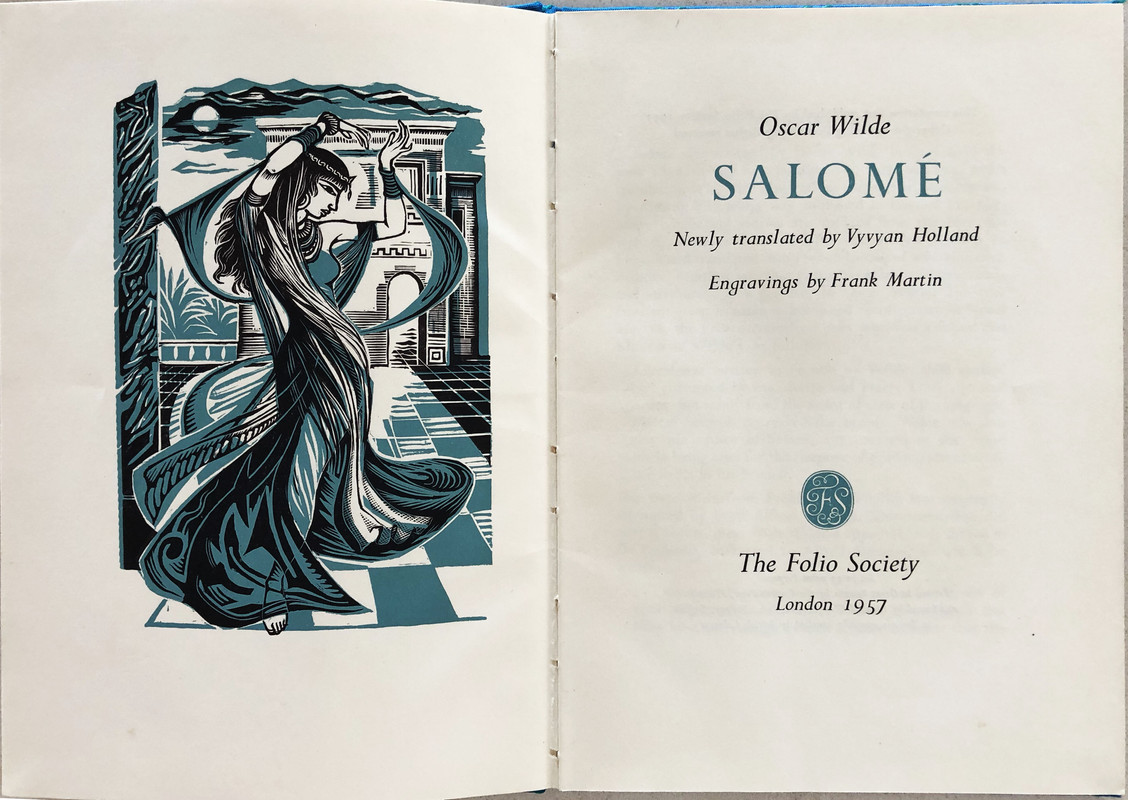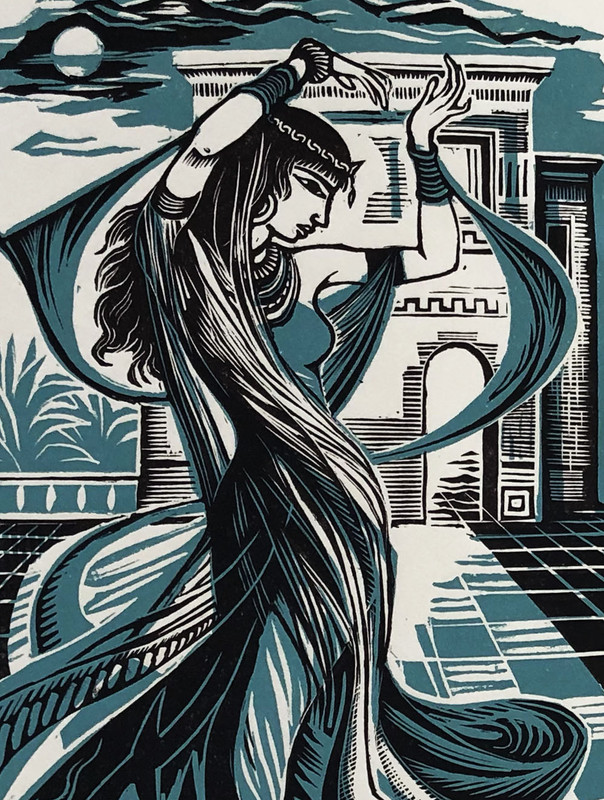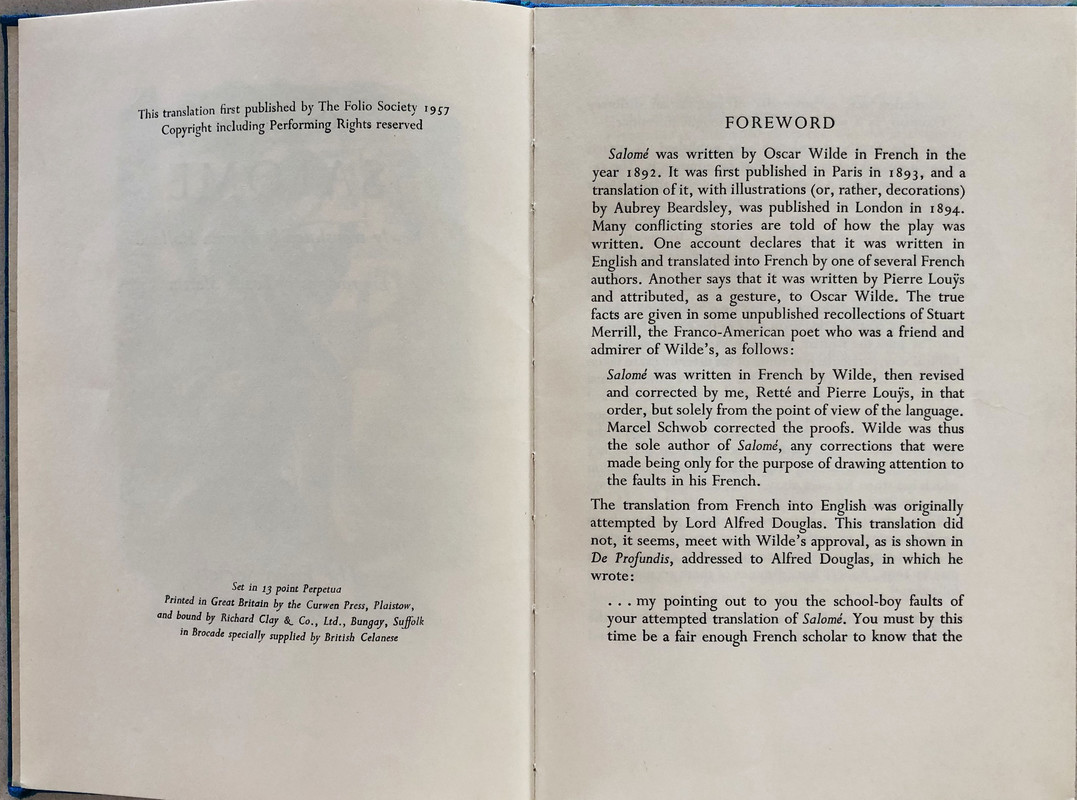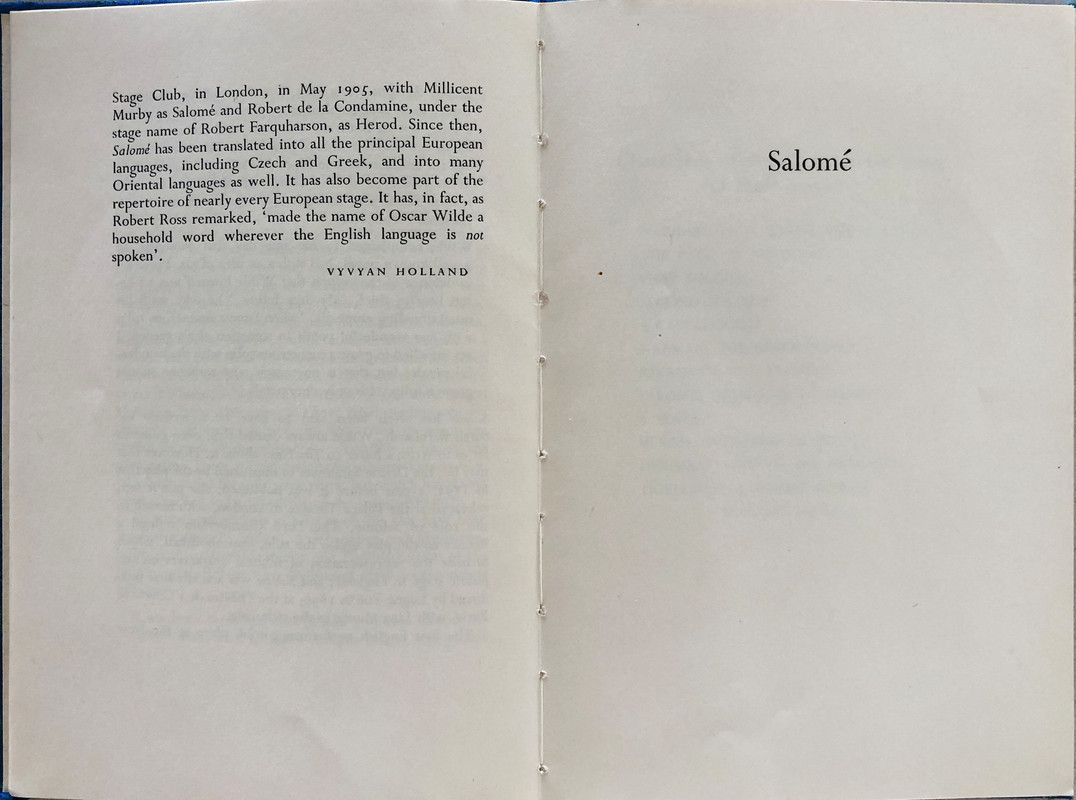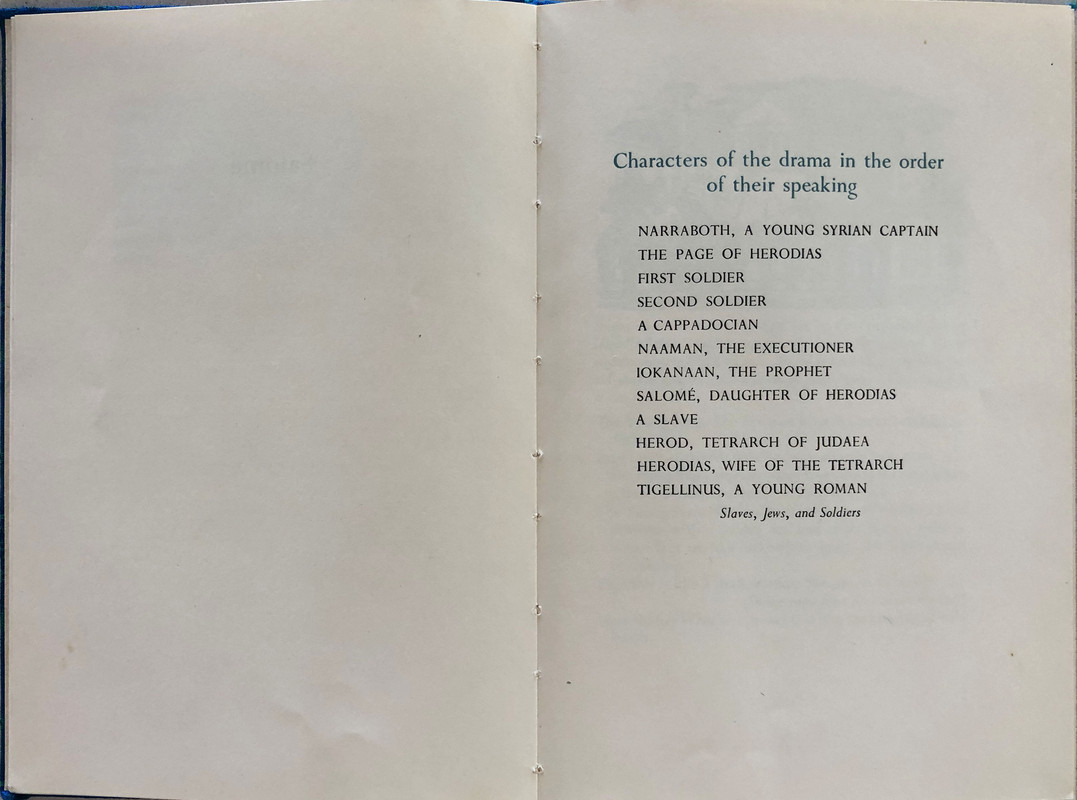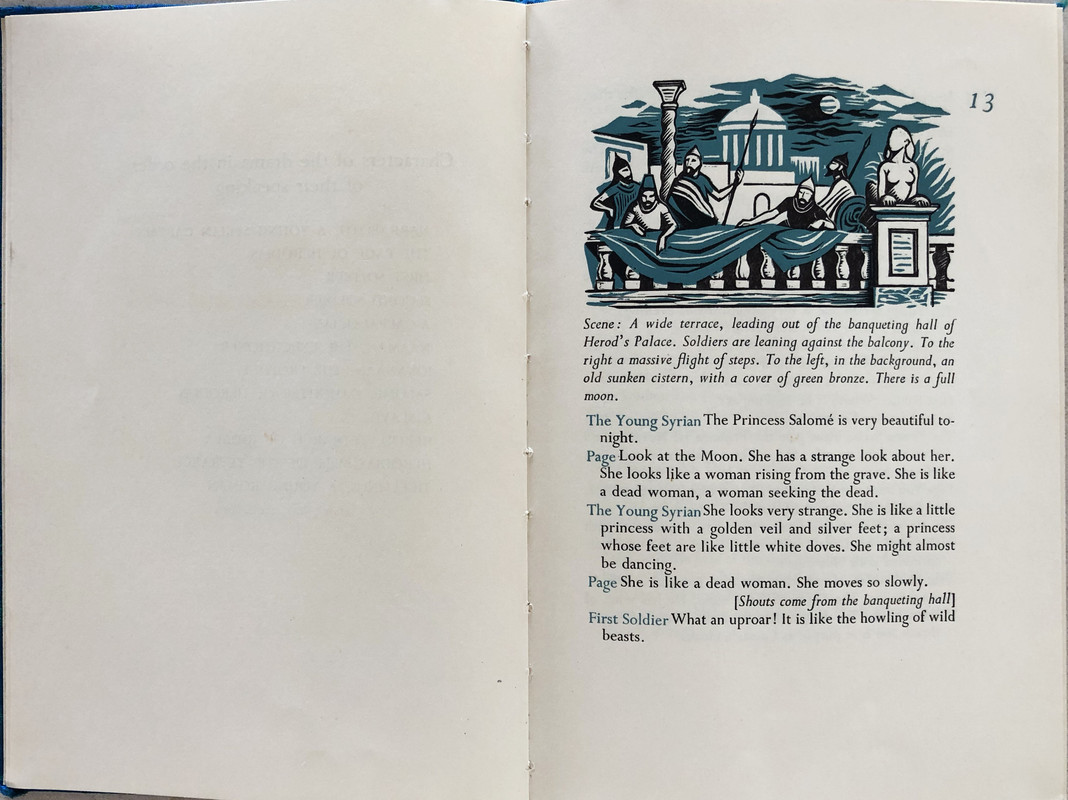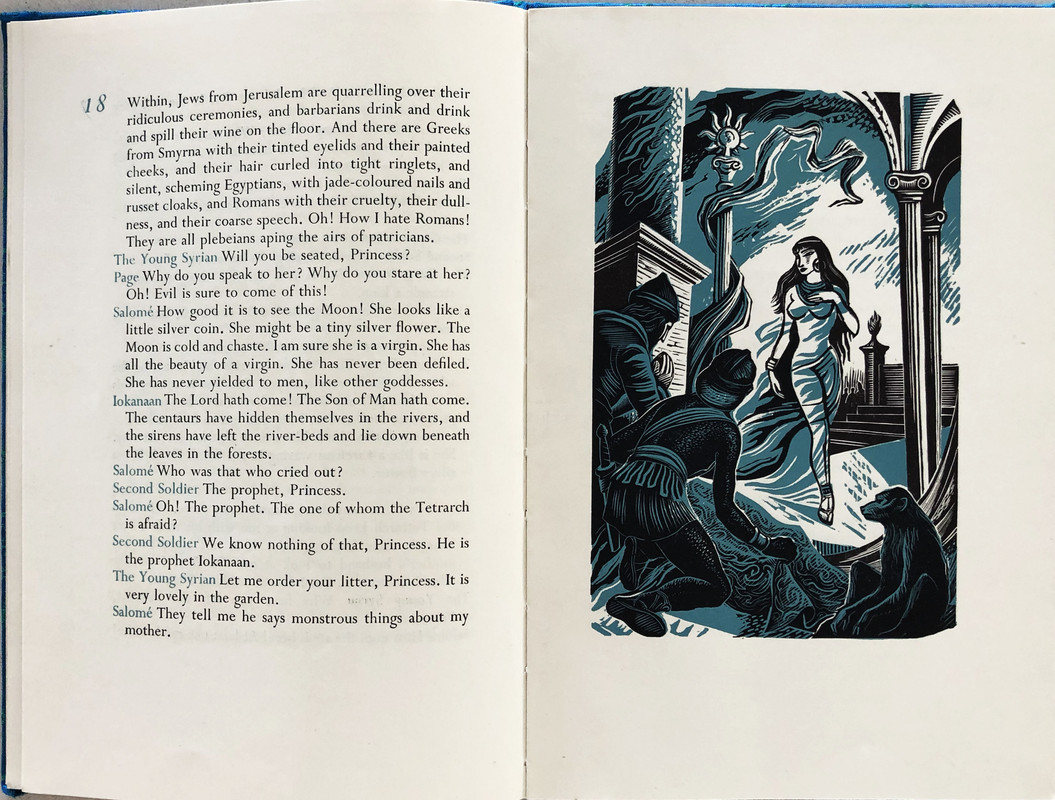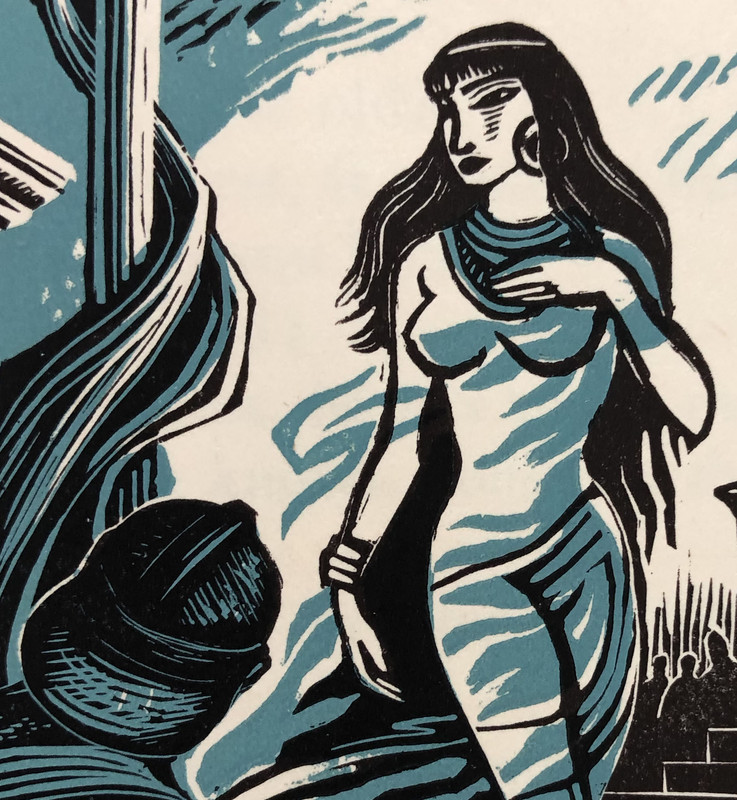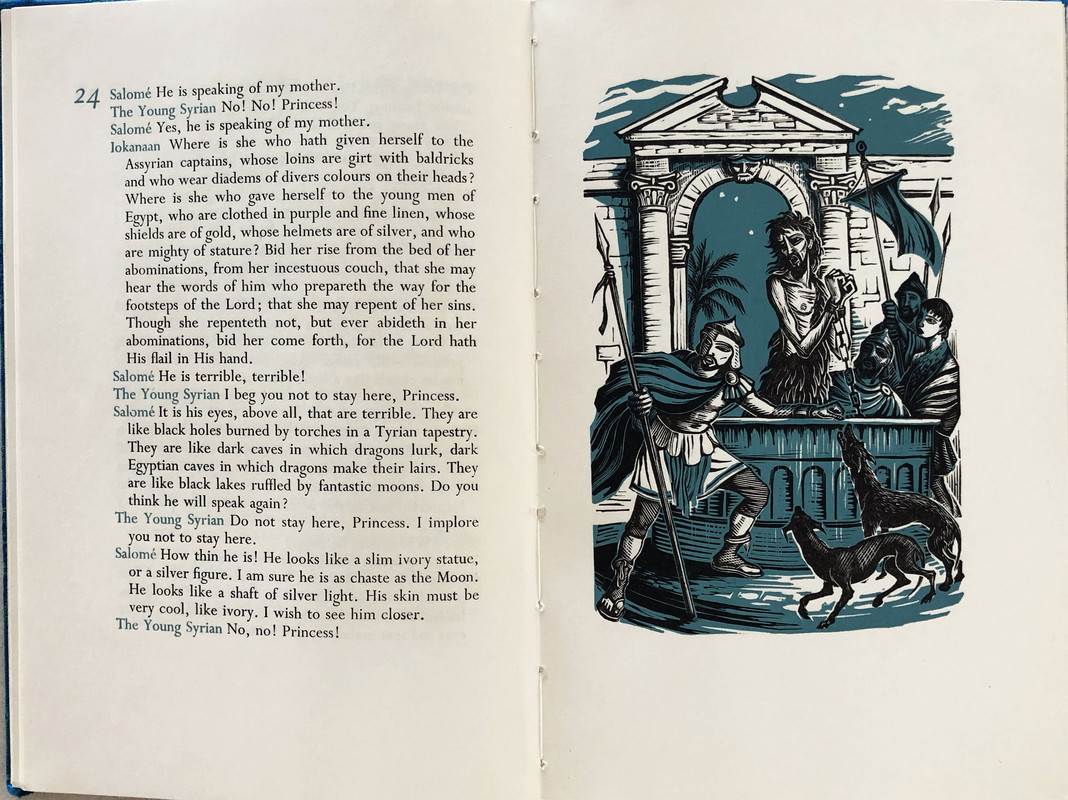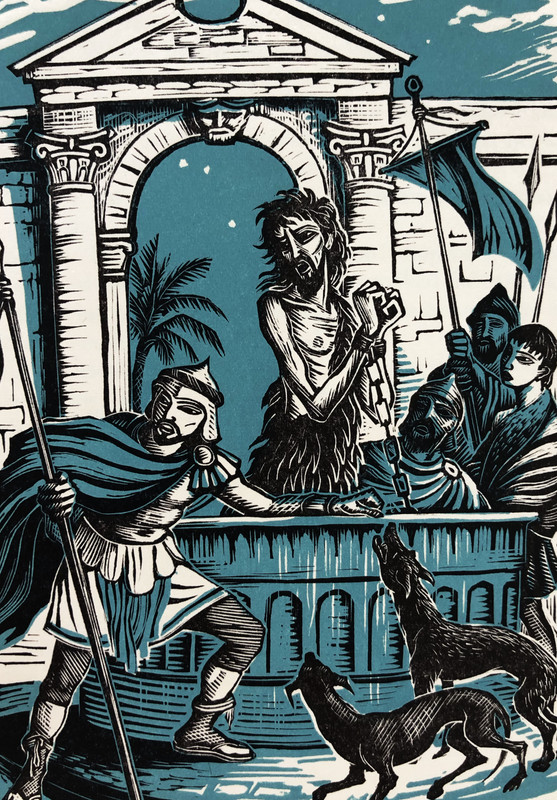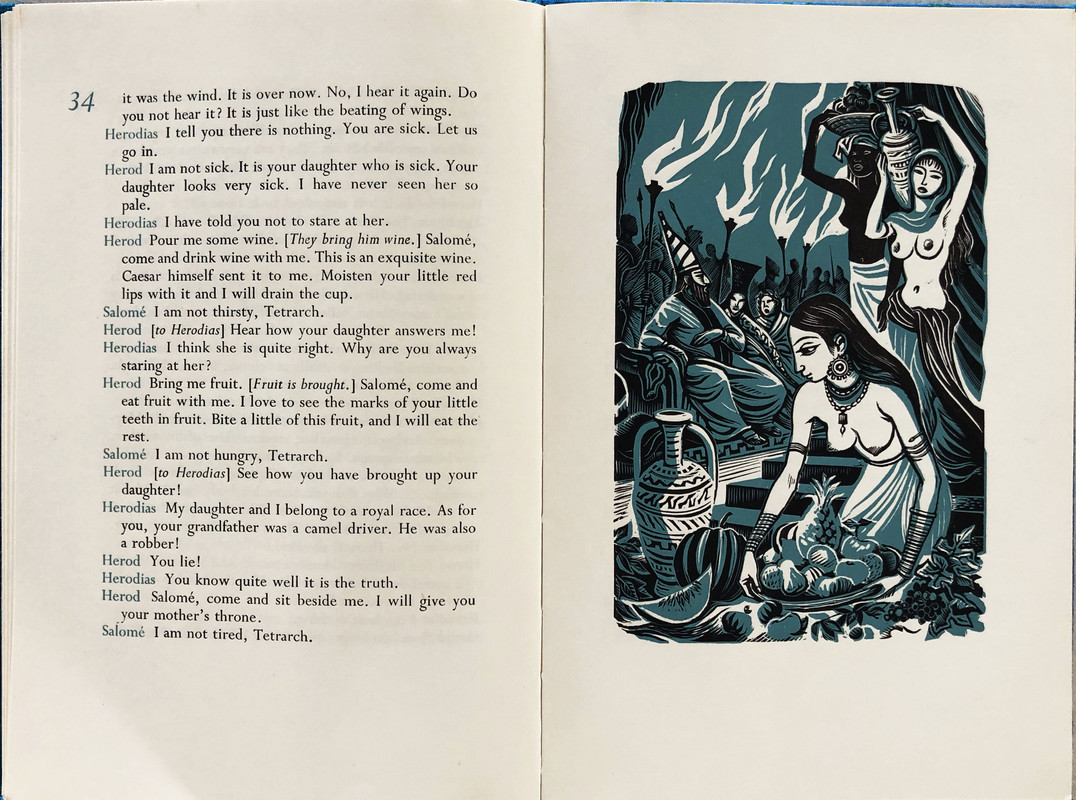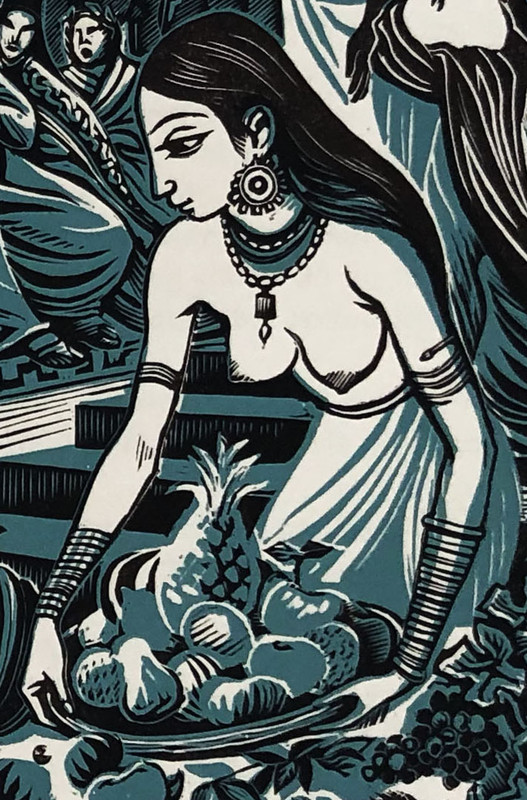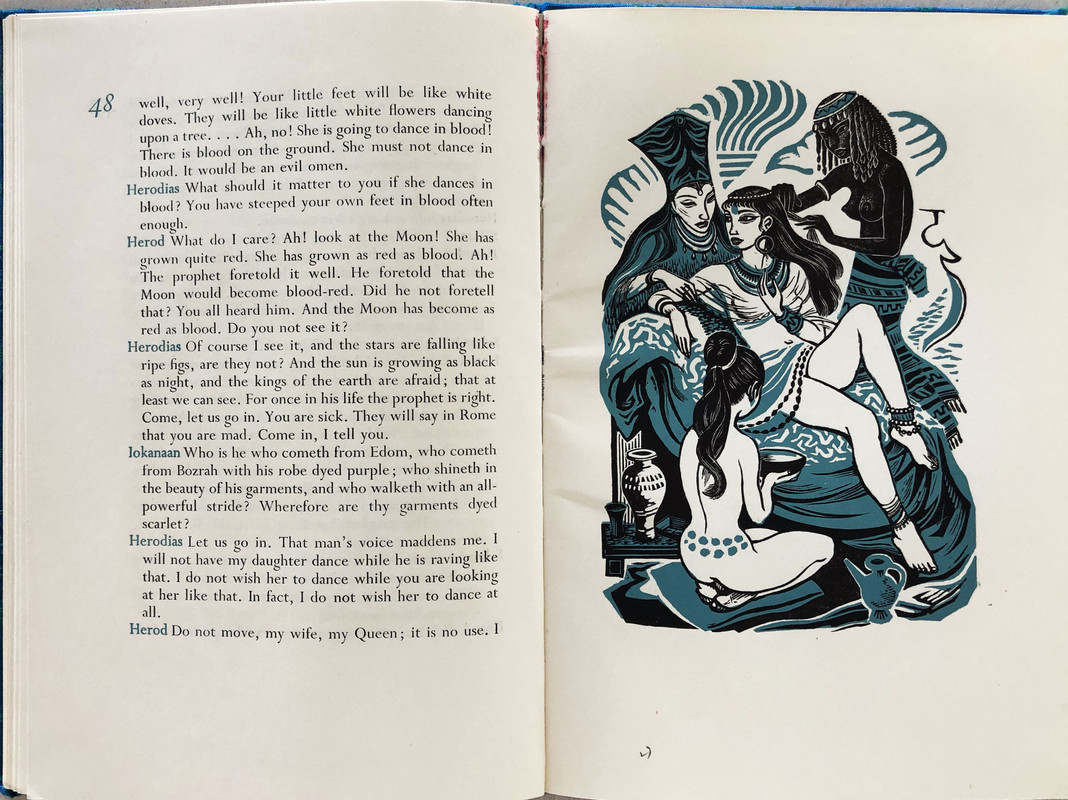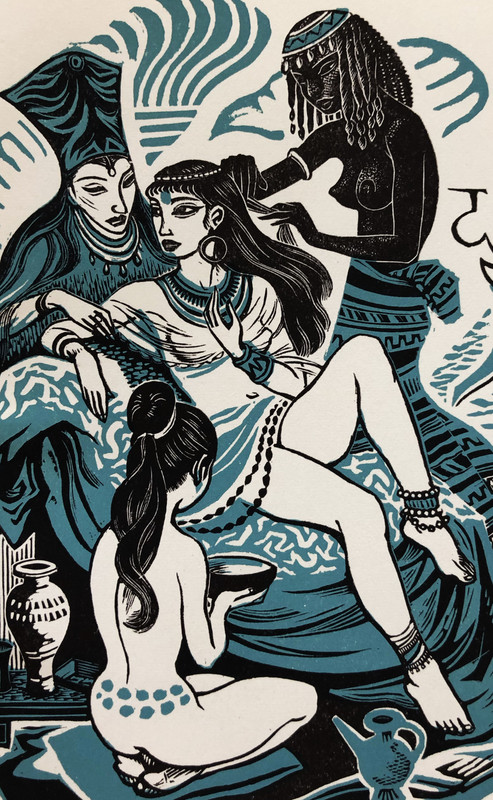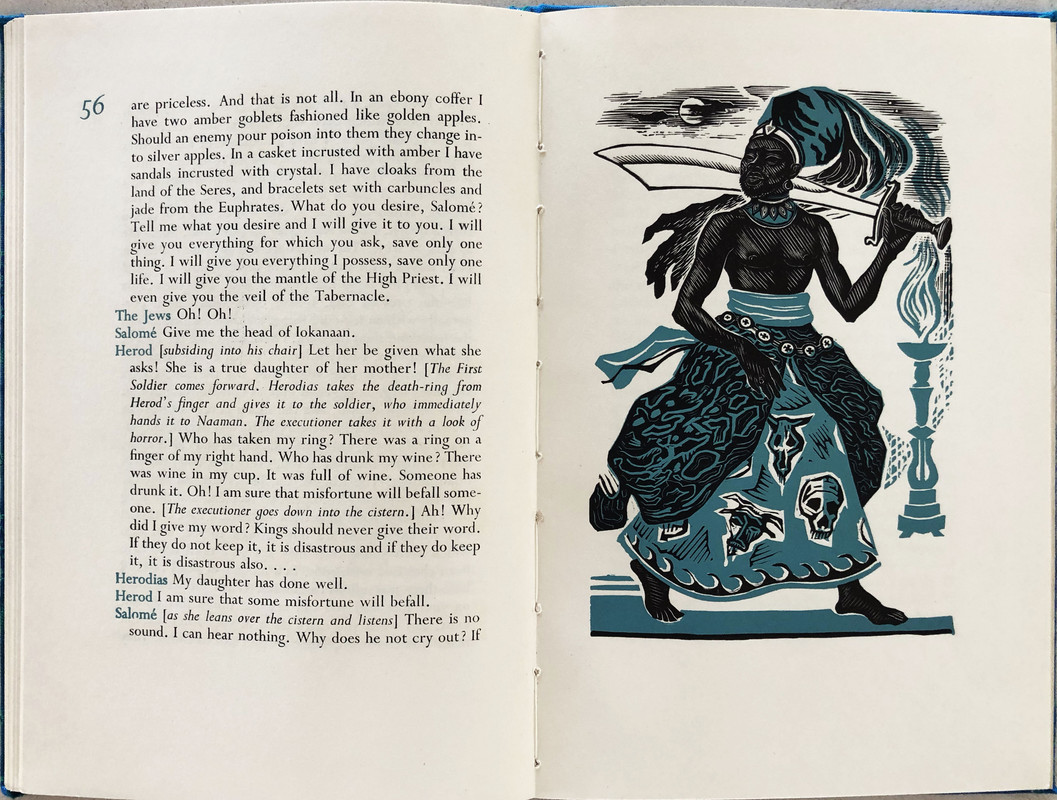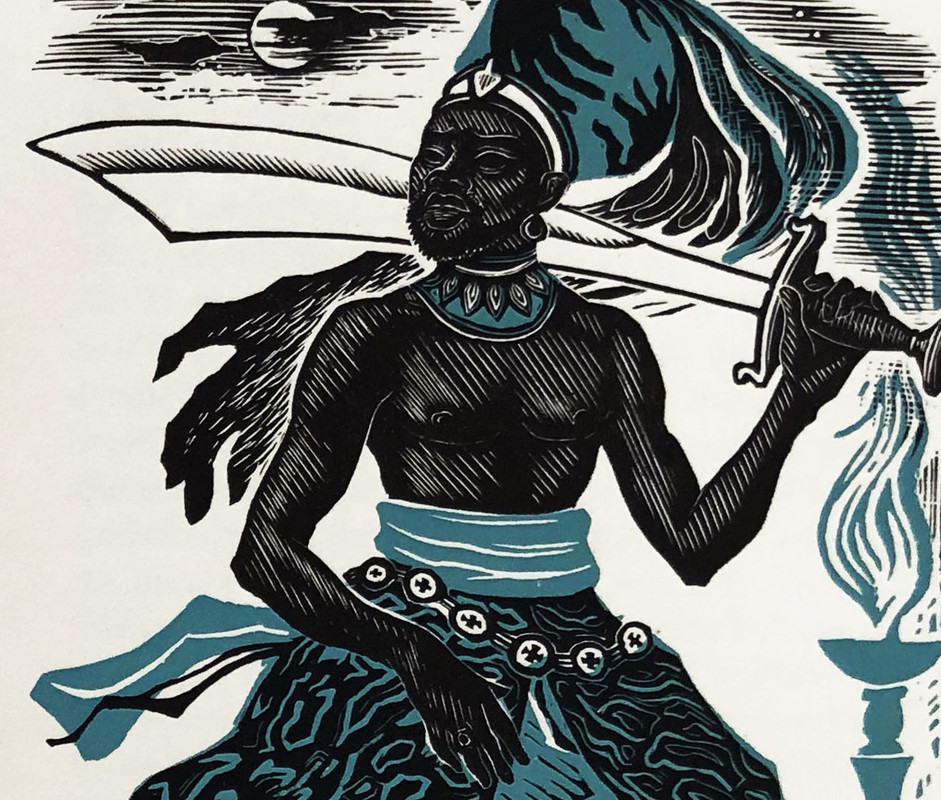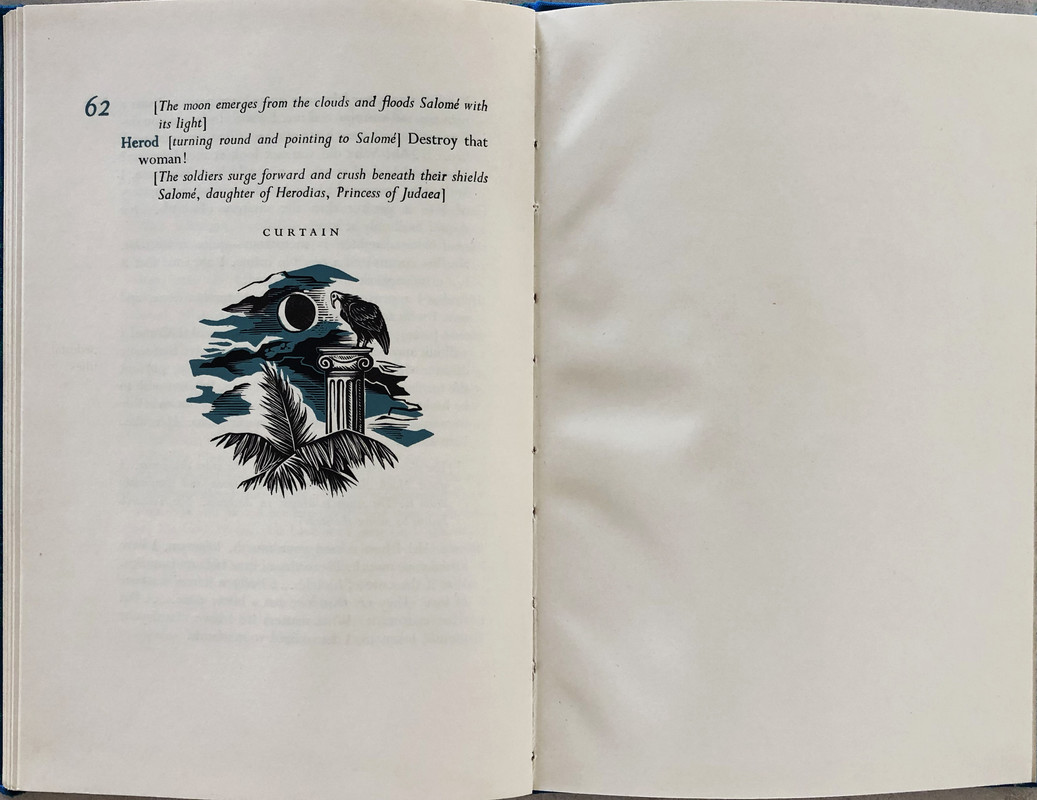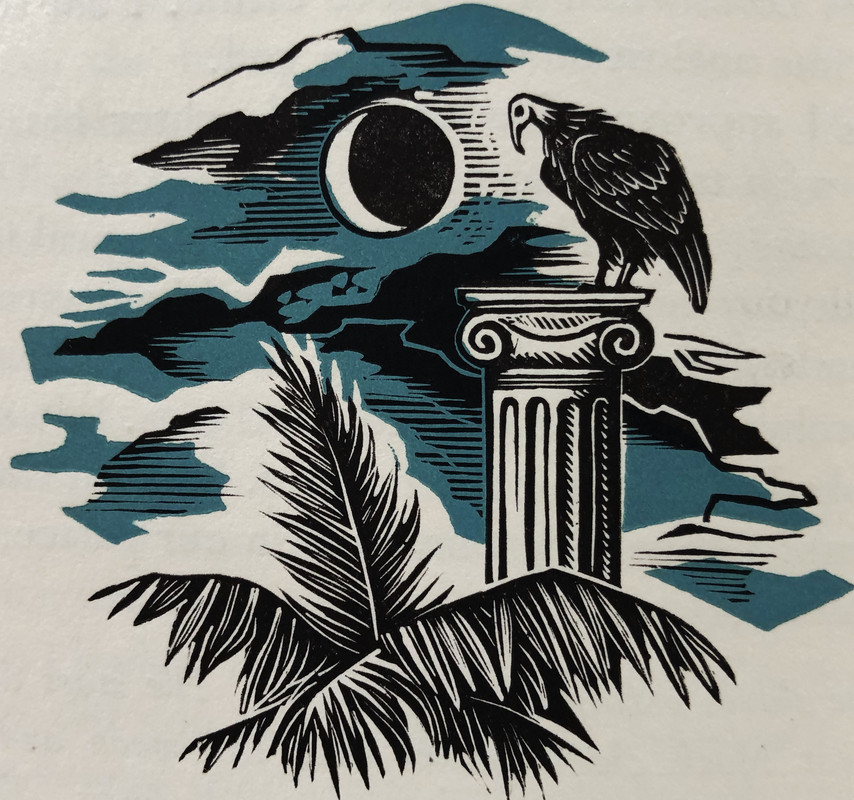 I also own a copy of the beautiful Heritage Press Salomé, which is reviewed
here.
An index of the other illustrated reviews in the "Folio Archives" series can be viewed
here.
oh! turn your cover photos upside down (or rather, the right way up), you'll see it's peacocks, not butterflies!
>2 overthemoon:
You are, of course, correct. All my cover photos are upside down, possibly because the spine title runs from bottom to top (as many did in those days).
Interesting that the images work both ways, and somehow I prefer butterflies to peacocks 😉
>1 wcarter:
Another example of how beautiful some of these earlier FS editions were.
An equally stunning example of the shimmering effect is on
The Importance of being Earnest
also by Wilde and published by the FS in 1960. The illustrations are by Cecil Beaton. My copy has unfortunately the sunned spine effect and is without a slipcase. Still a lovely book.
>1 wcarter:
Peacocks or butterflies(!), I think you've captured the bicoloured covers very well, Warwick. A beautiful book.
Just to let you know there's currently a copy of this on eBay for £15. No connection to seller and no idea if this is reasonable, just thought I'd mention.
>6 Retronaut78:
I note that the image doesn't show a slipcase, and there's no reference to the slipcase in the description. So if anyone is interested in this and wants a slipcased version, it's probably worth checking with the seller.
>4 N11284:
And 1962 Sonnets from the Portuguese. About the same size as Salome and bound in red brocade. Another little gem.
>8 elladan0891:
Ah yes, Sonnets from the Portuguese. One of my favourite early Folios. Definitely makes my All-Time Top 100.
>8 elladan0891:
>9 folio_books:
Picked up a copy today for C$10, in astonishing condition for a 50 year old. The previous owner had displayed it with the back of the slipcase facing out, logically enough since the book spine has no title, and there was no trace of fading. Thank you gentlemen for the recommendation.