Fahrenheit 451 by Ray Bradbury – LIMITED EDITIONS CLUB 1982
Únase a LibraryThing para publicar.
Fahrenheit 451 by Ray Bradbury – LIMITED EDITIONS CLUB 1982

A PICTORIAL REVIEW
Illustrated by Joseph Mugnaini.
Foreword by Ray Bradbury.
Signed on colophon by Bradbury and Mugnaini.
Frontispiece is a full-page original lithograph
3 double- page color plates.
Printed letterpress on acid-free paper.
Black endpapers.
Bound in full decorated aluminum that was wrapped around the boards by hand with the cover design silkscreened upon the aluminum foil in red, white, and black.
All page edges silver.
Silver slipcase with edge title.
No. 853 of 2000
152 pages
29x18.5cm.
US$350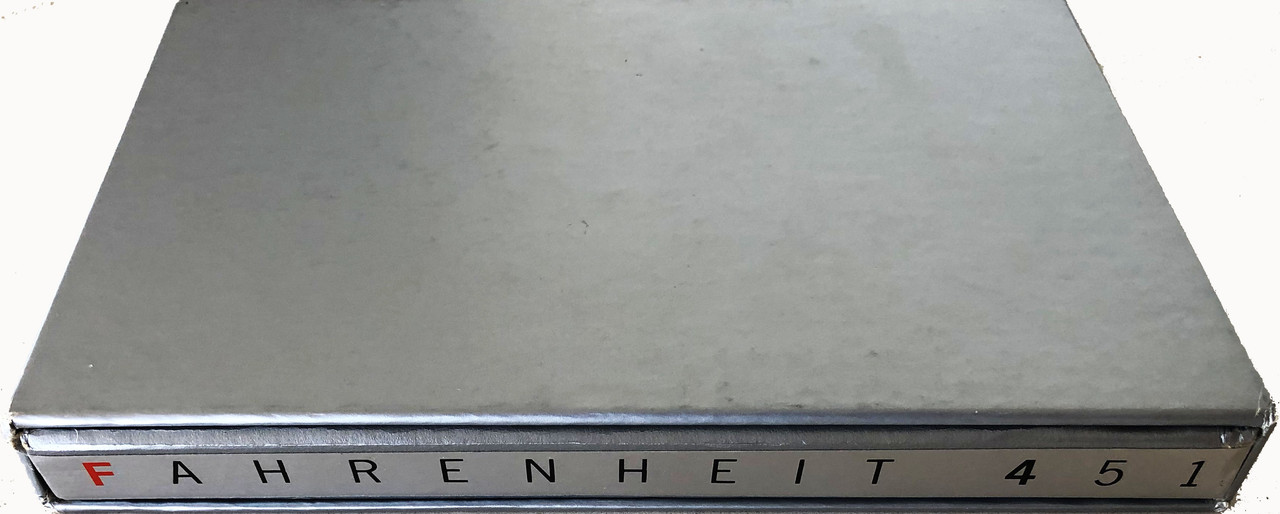 Slipcase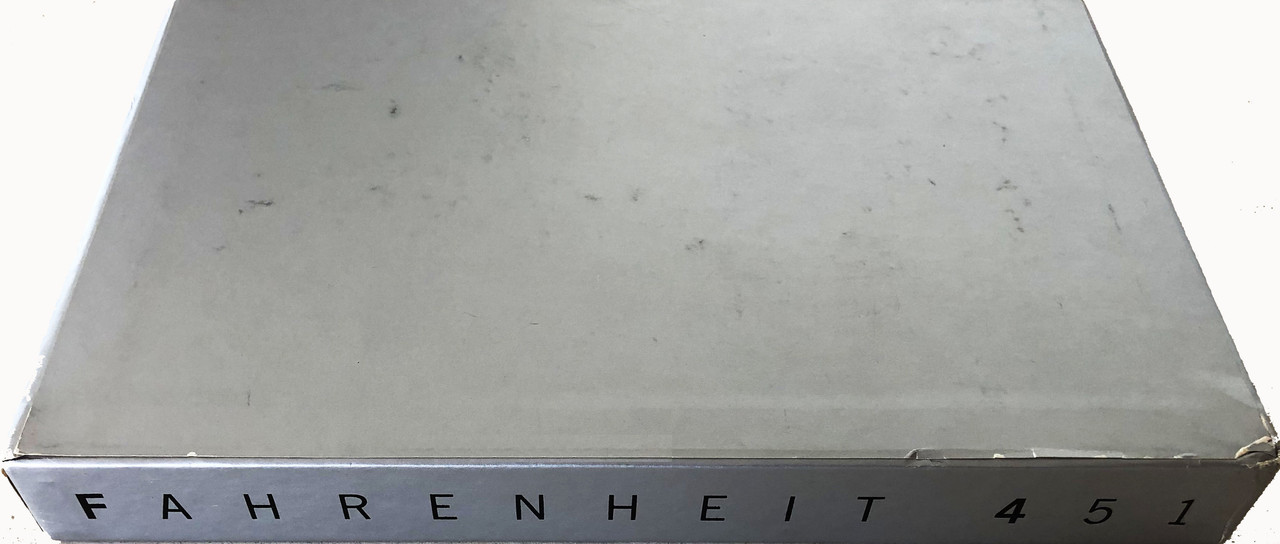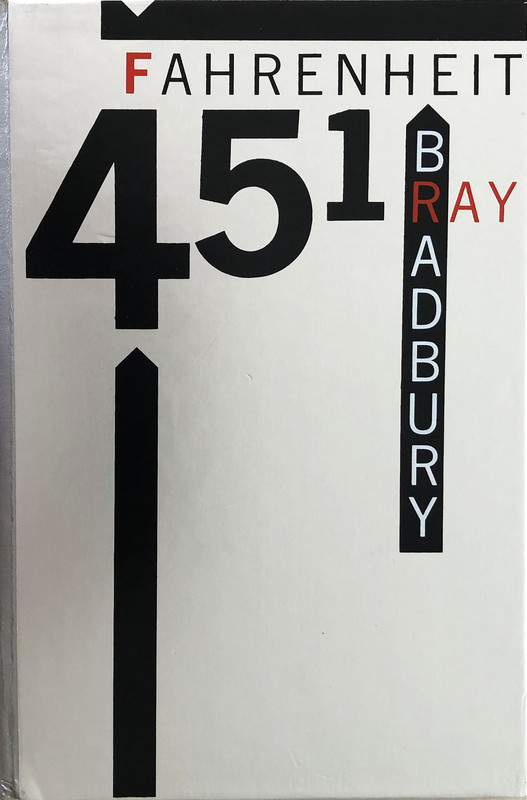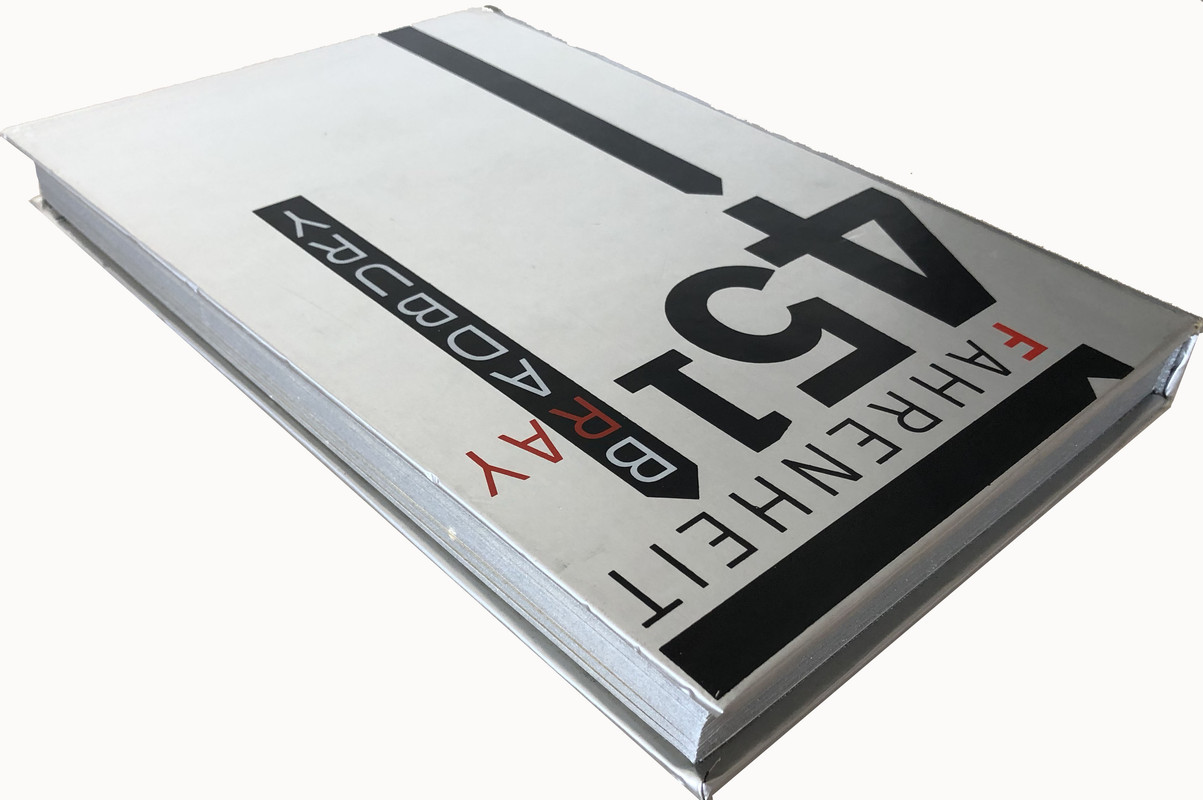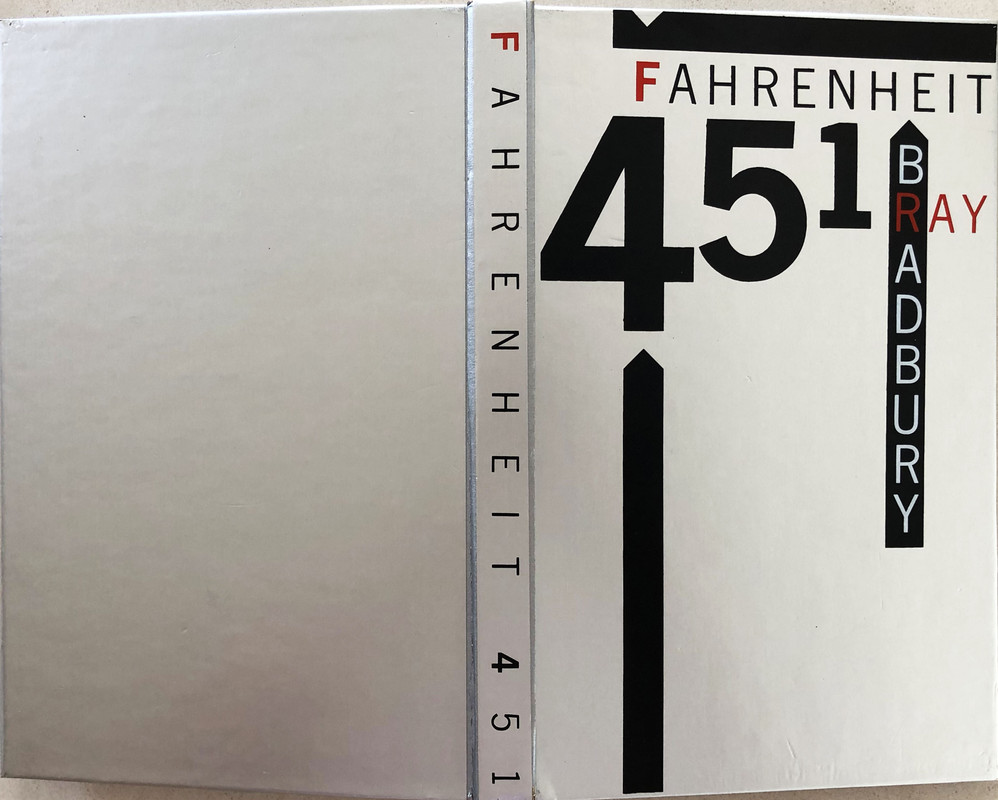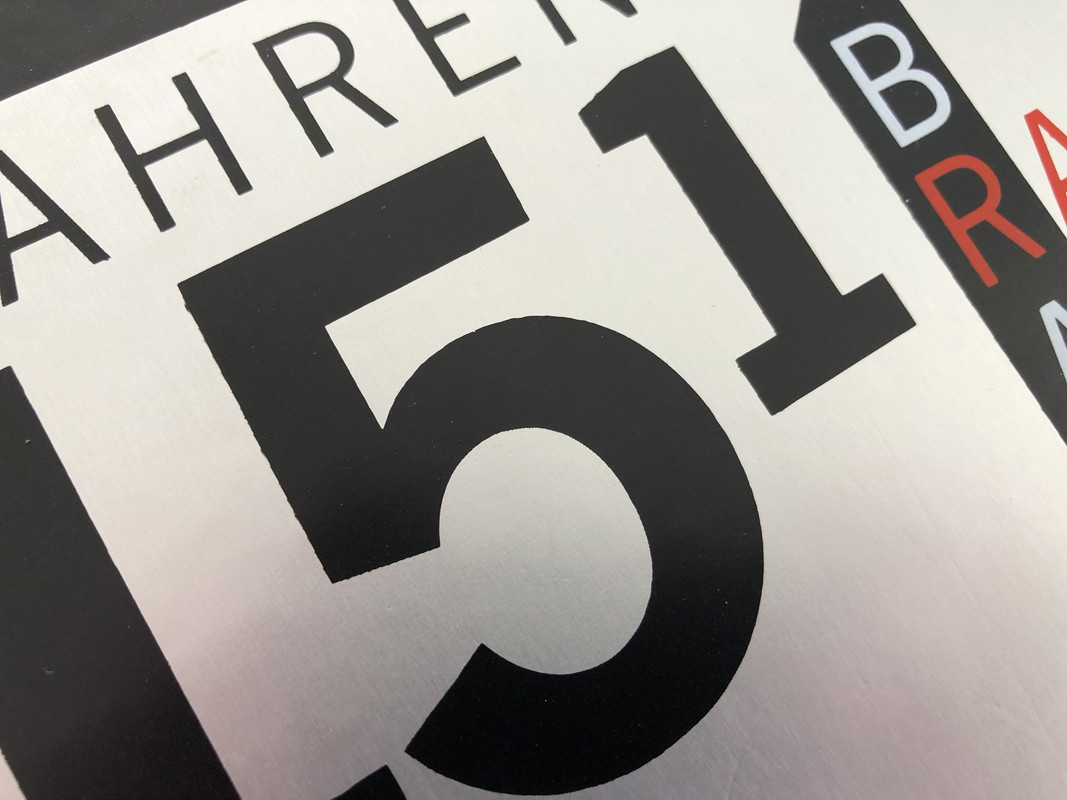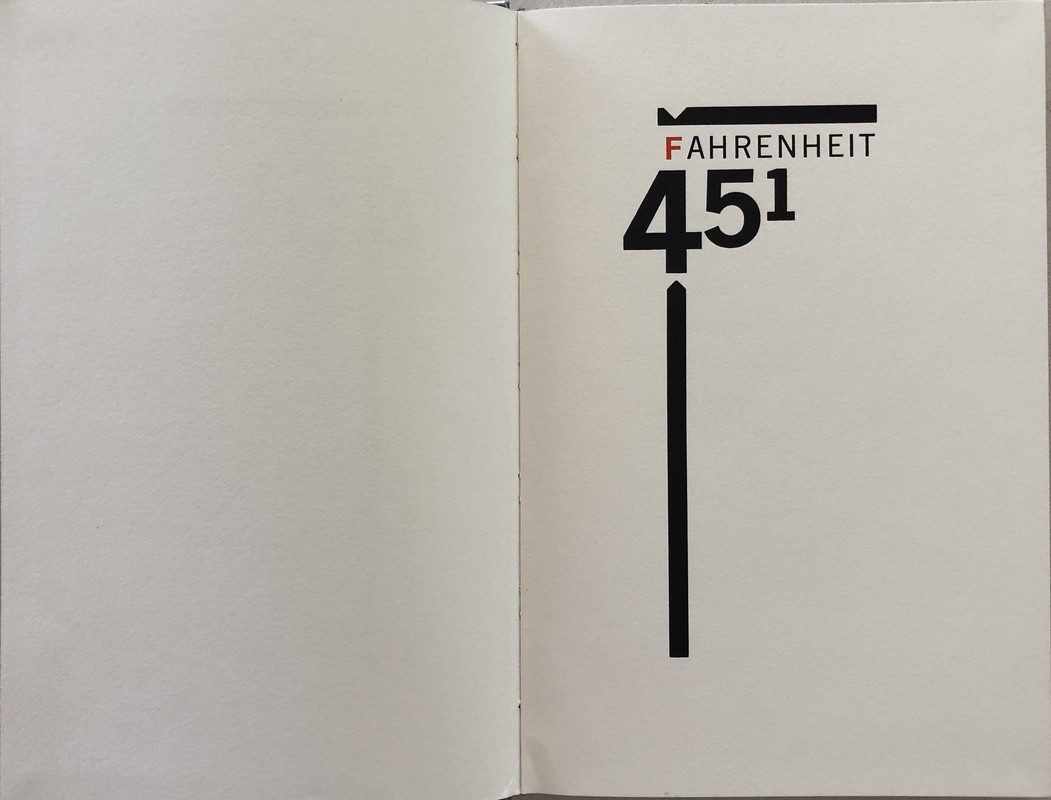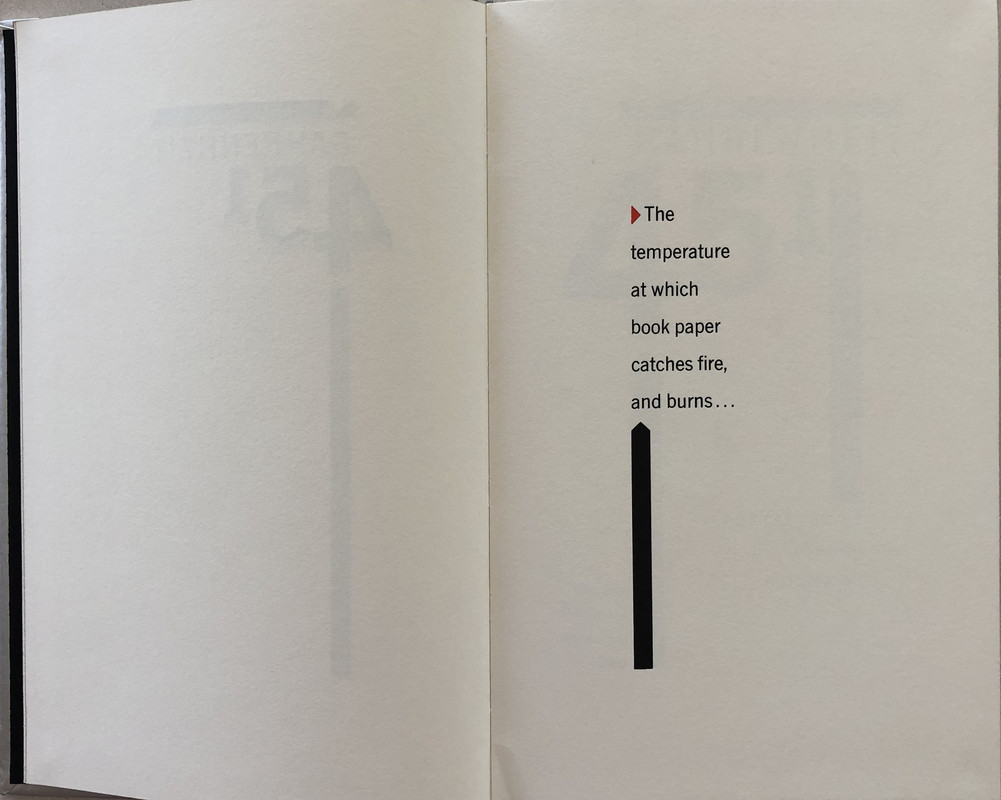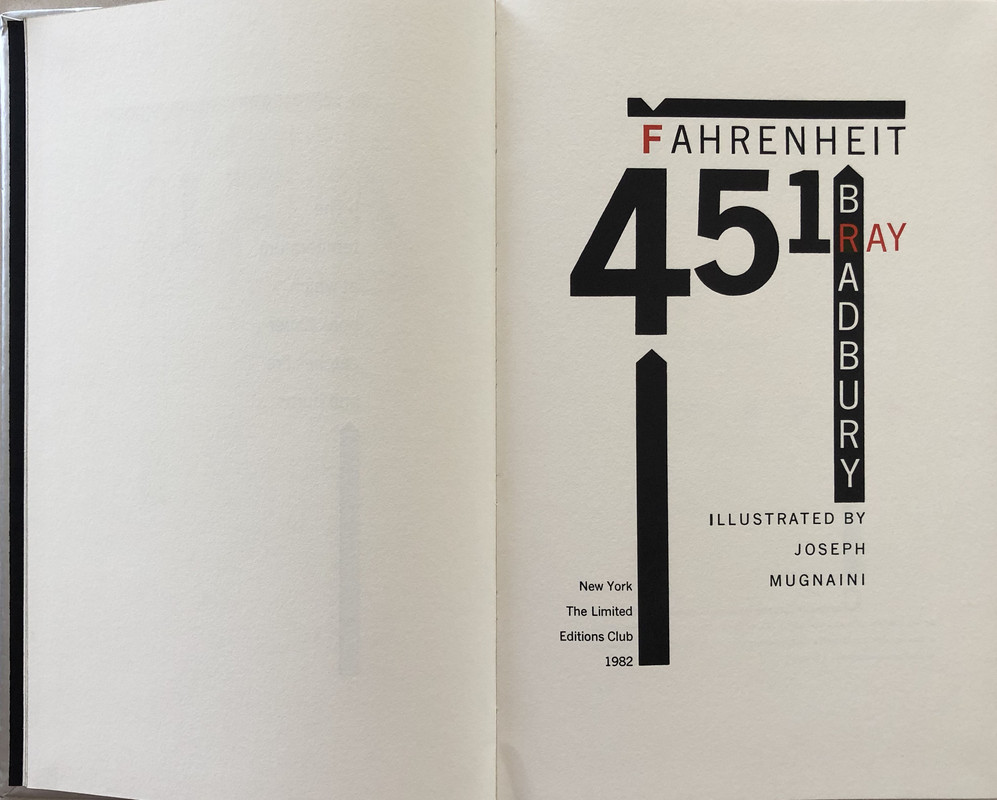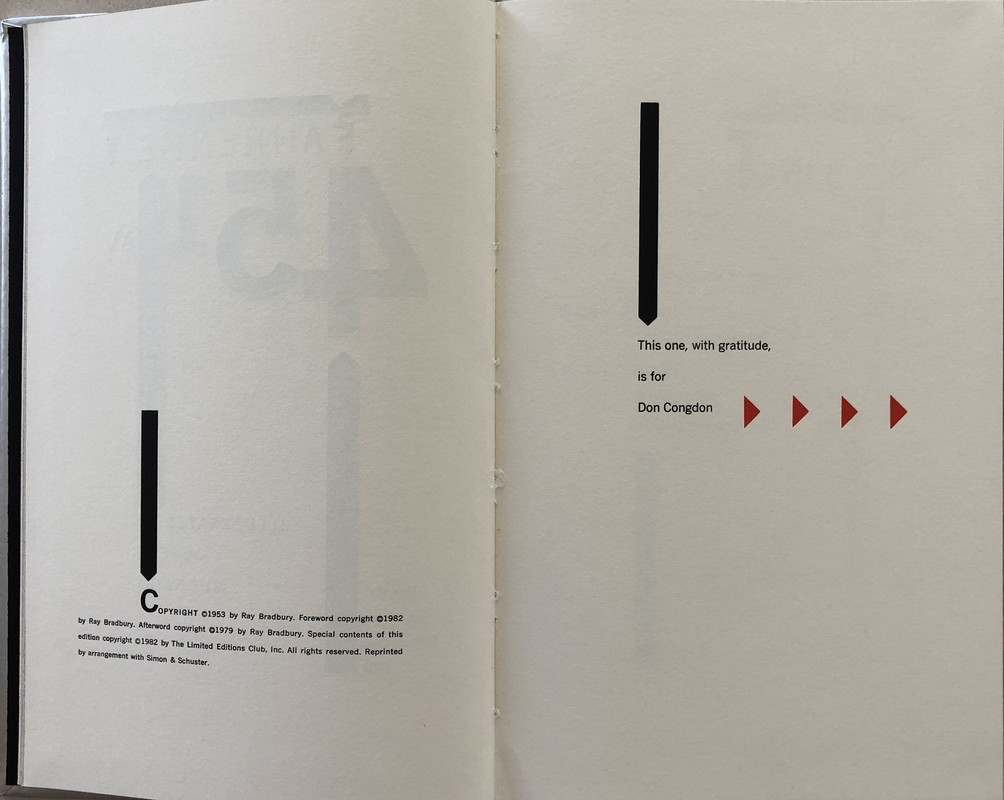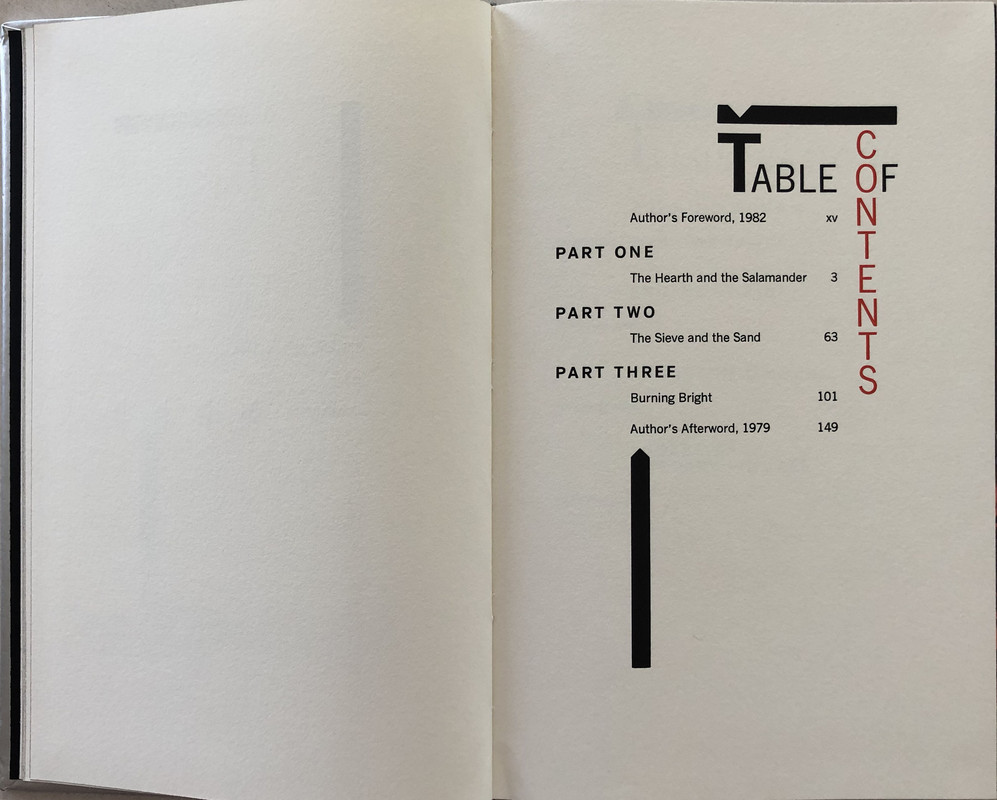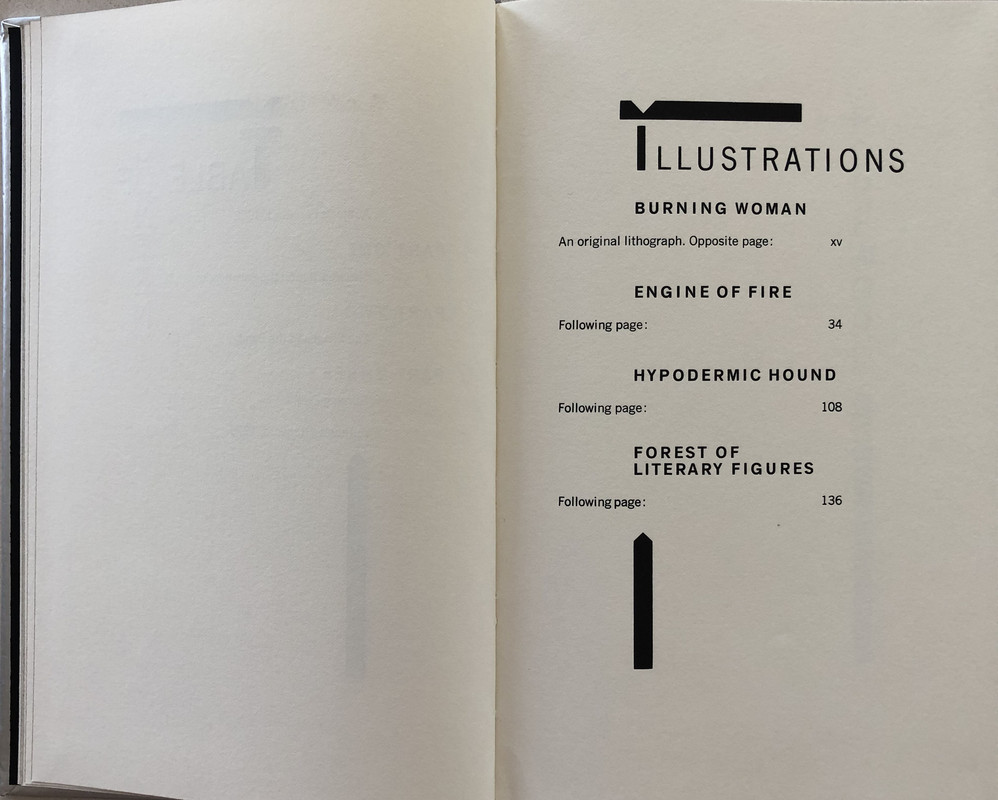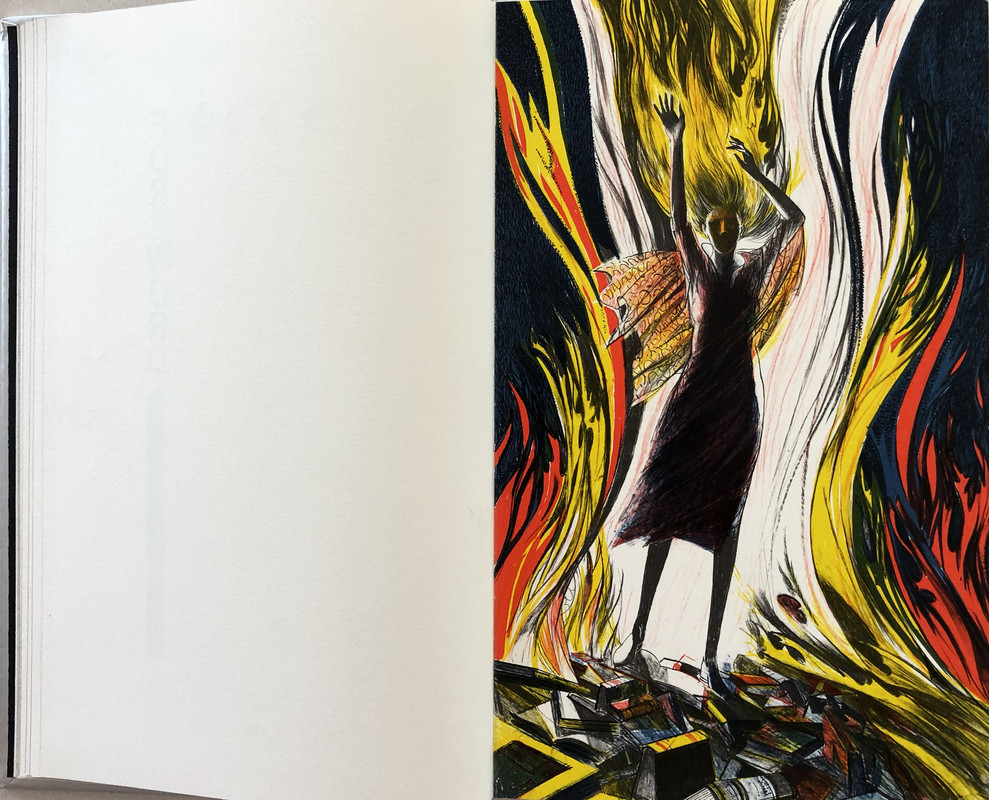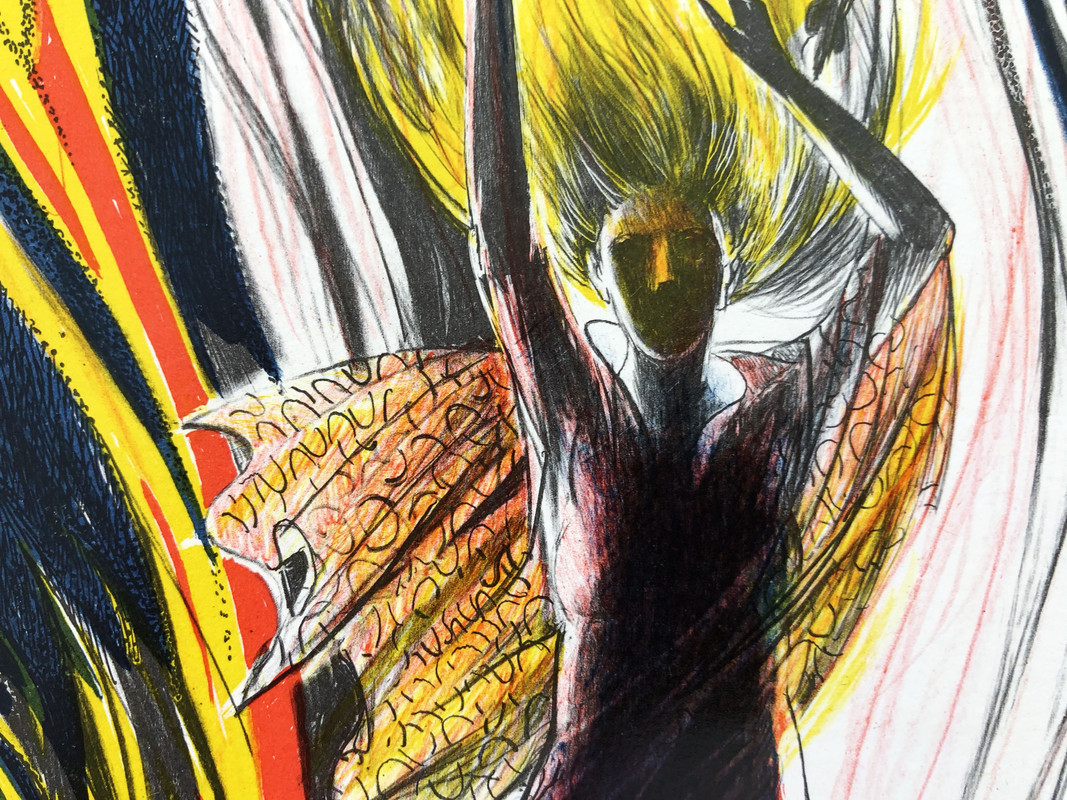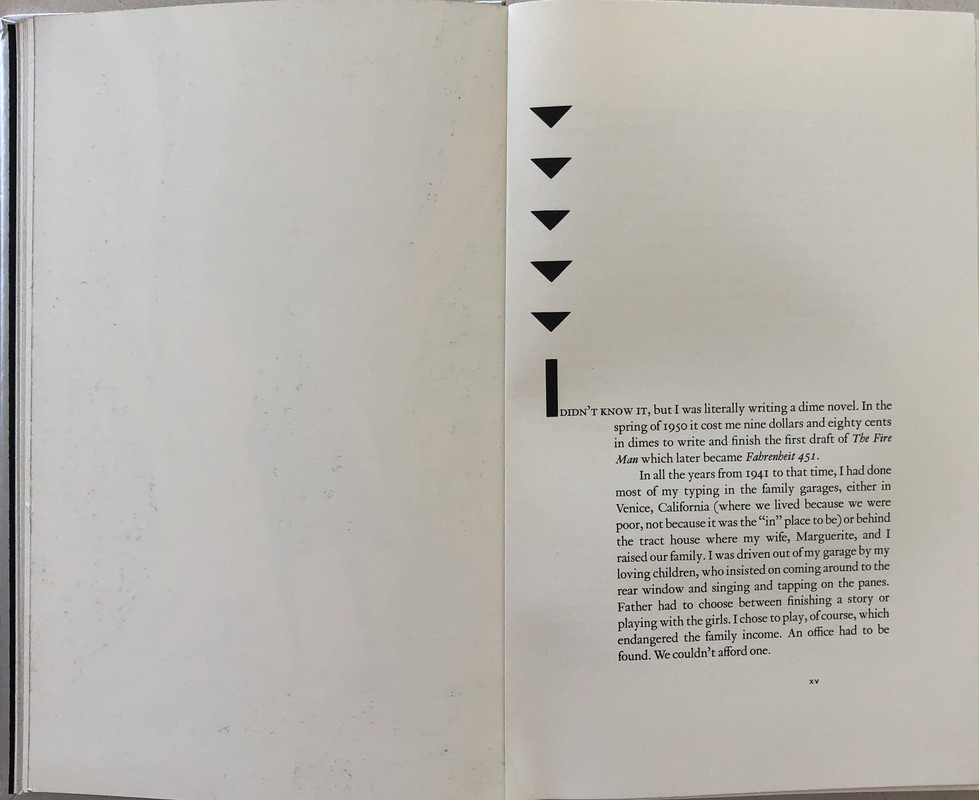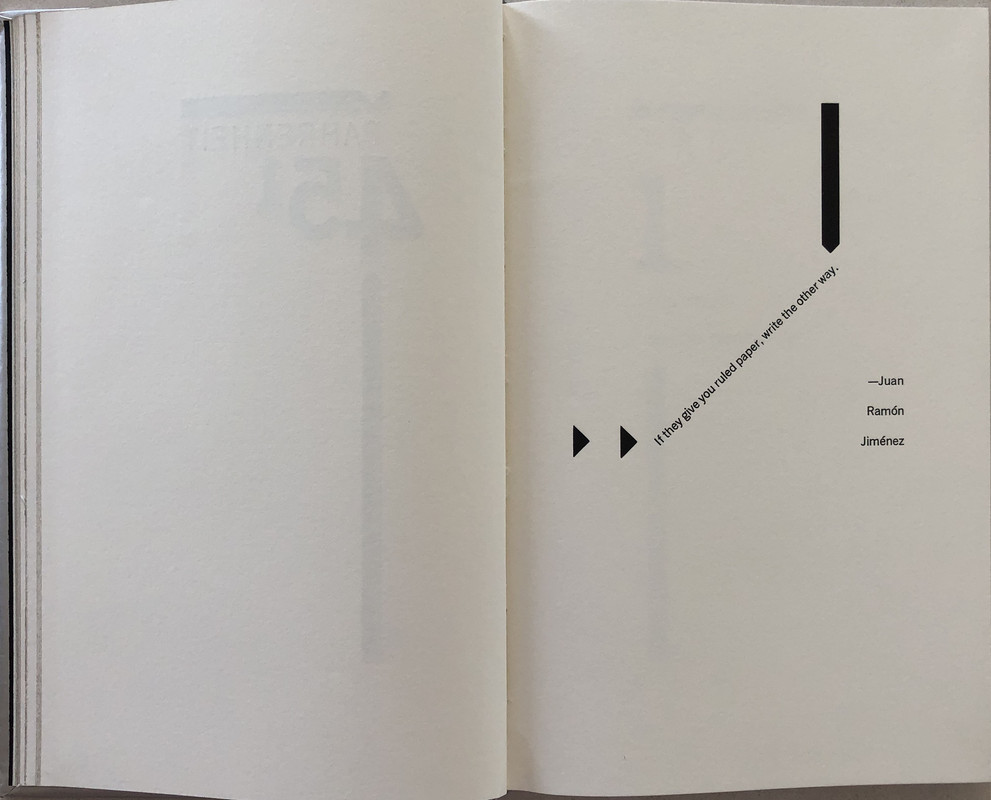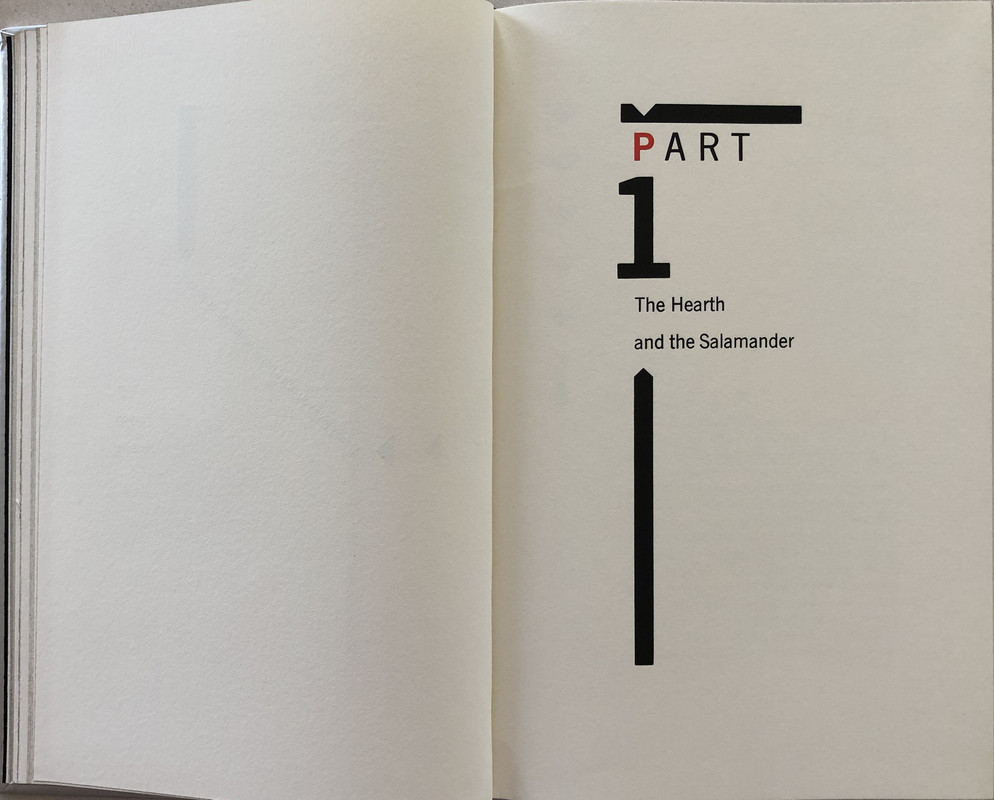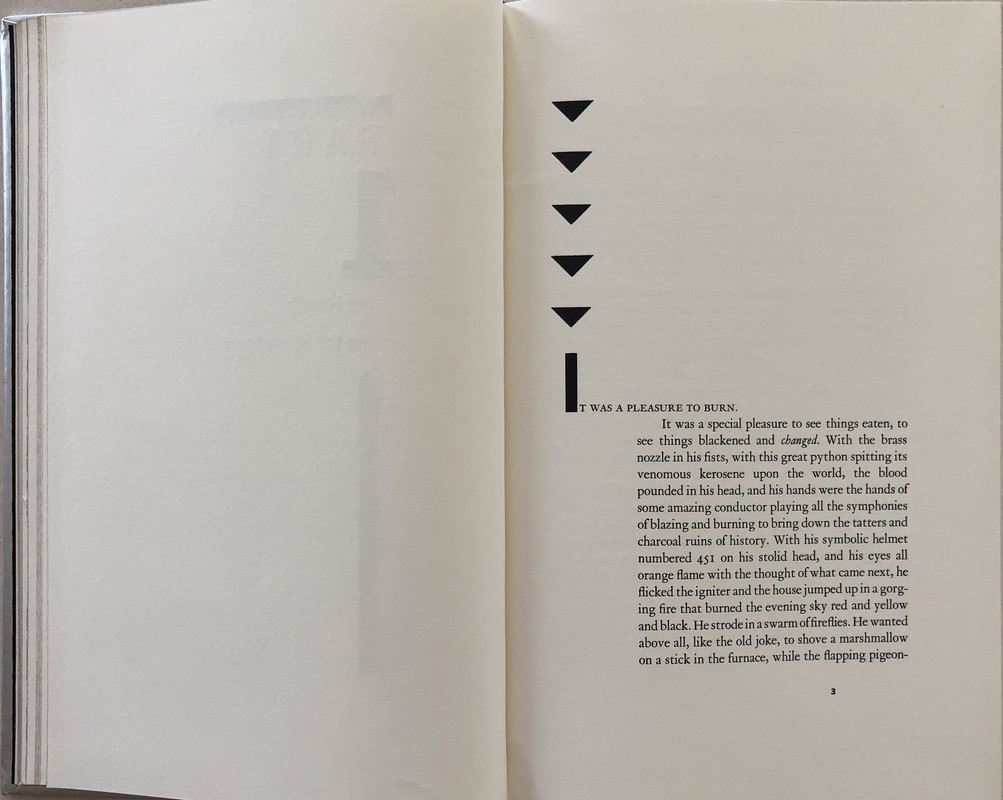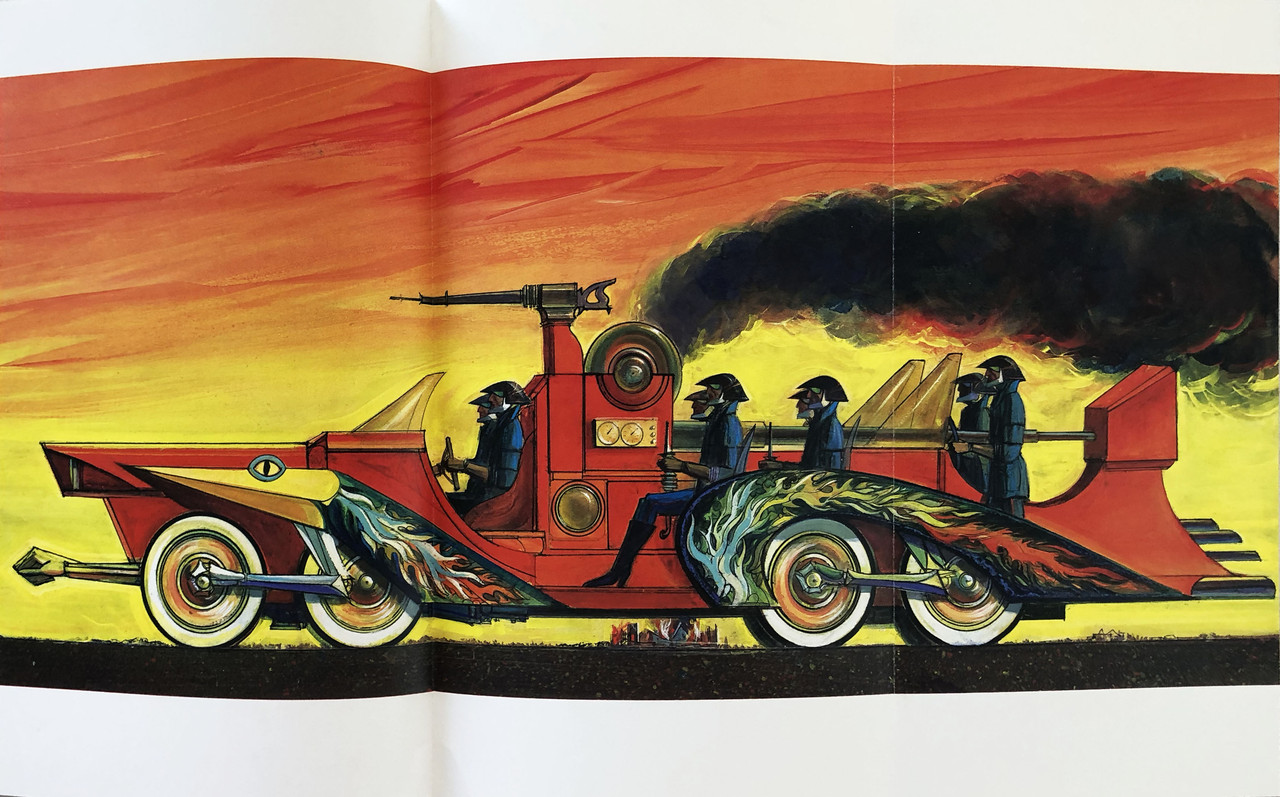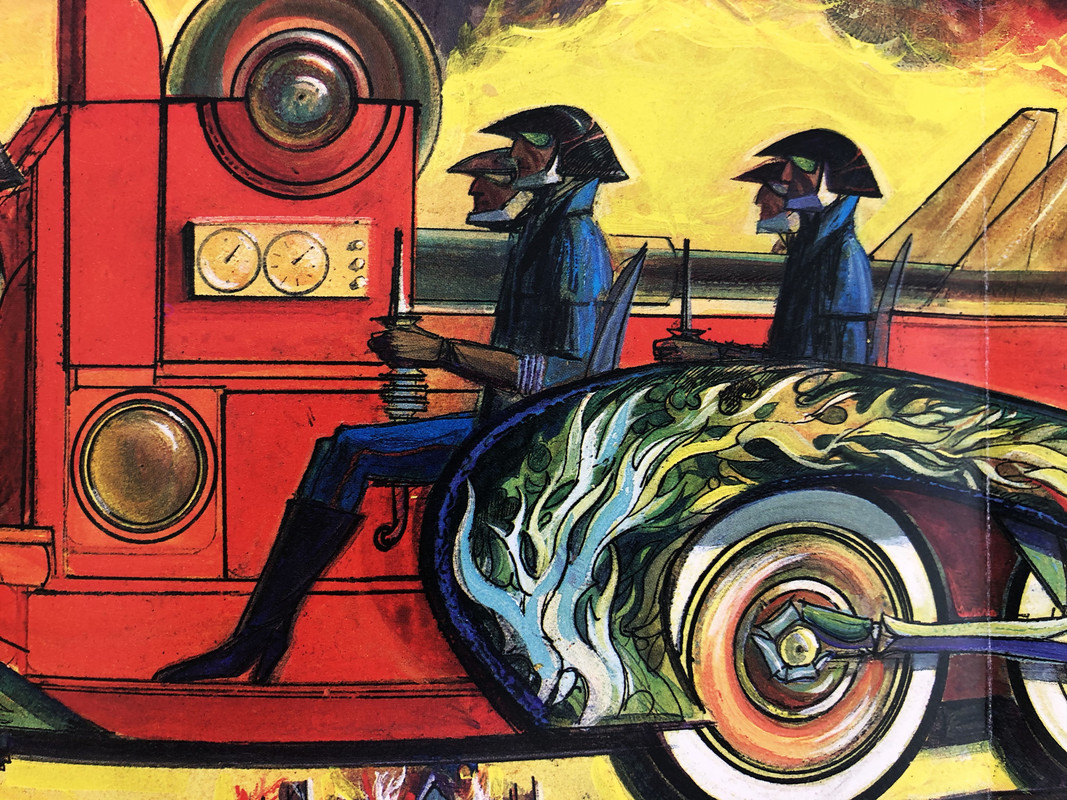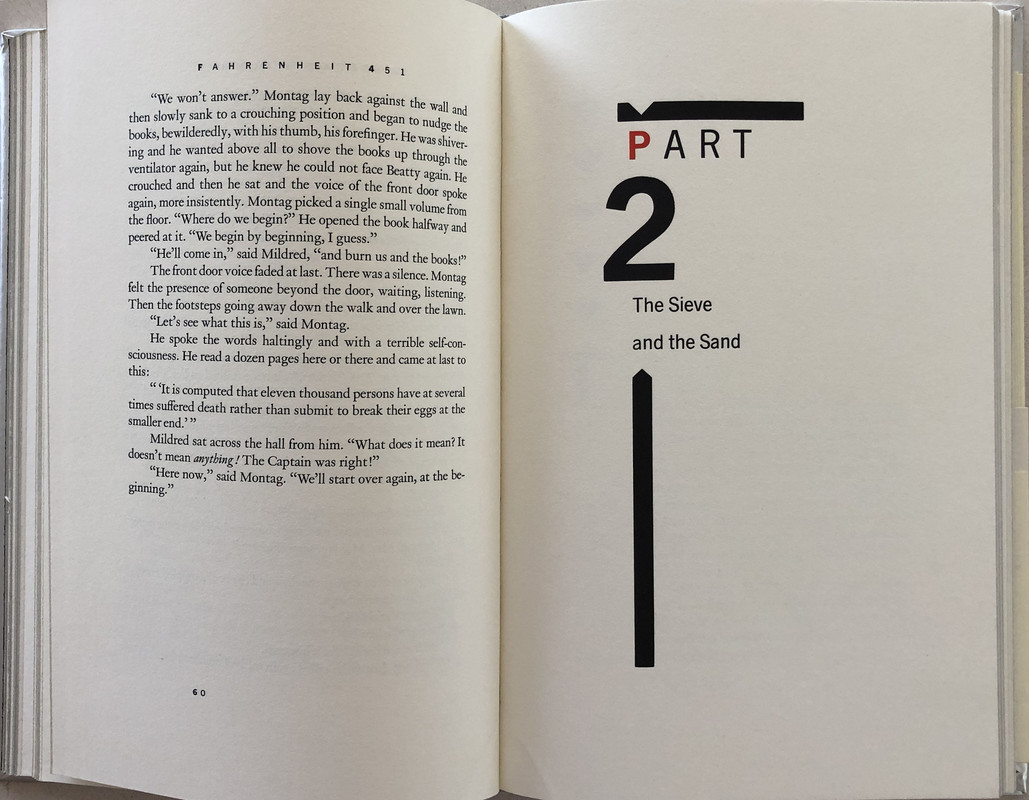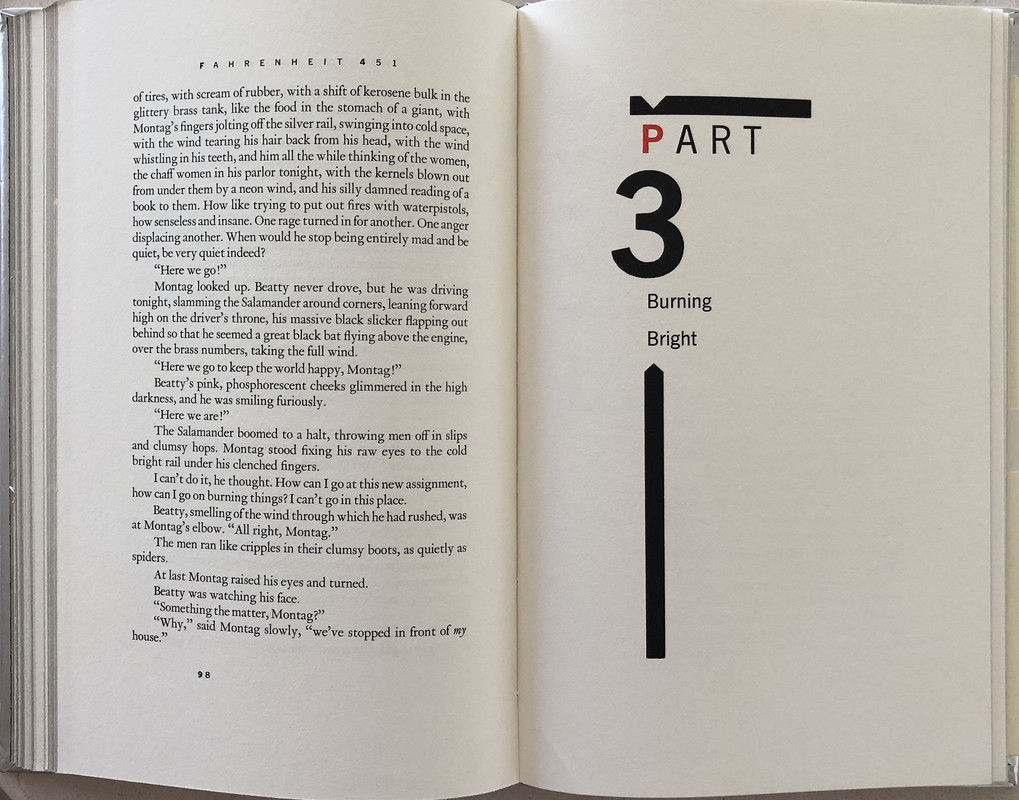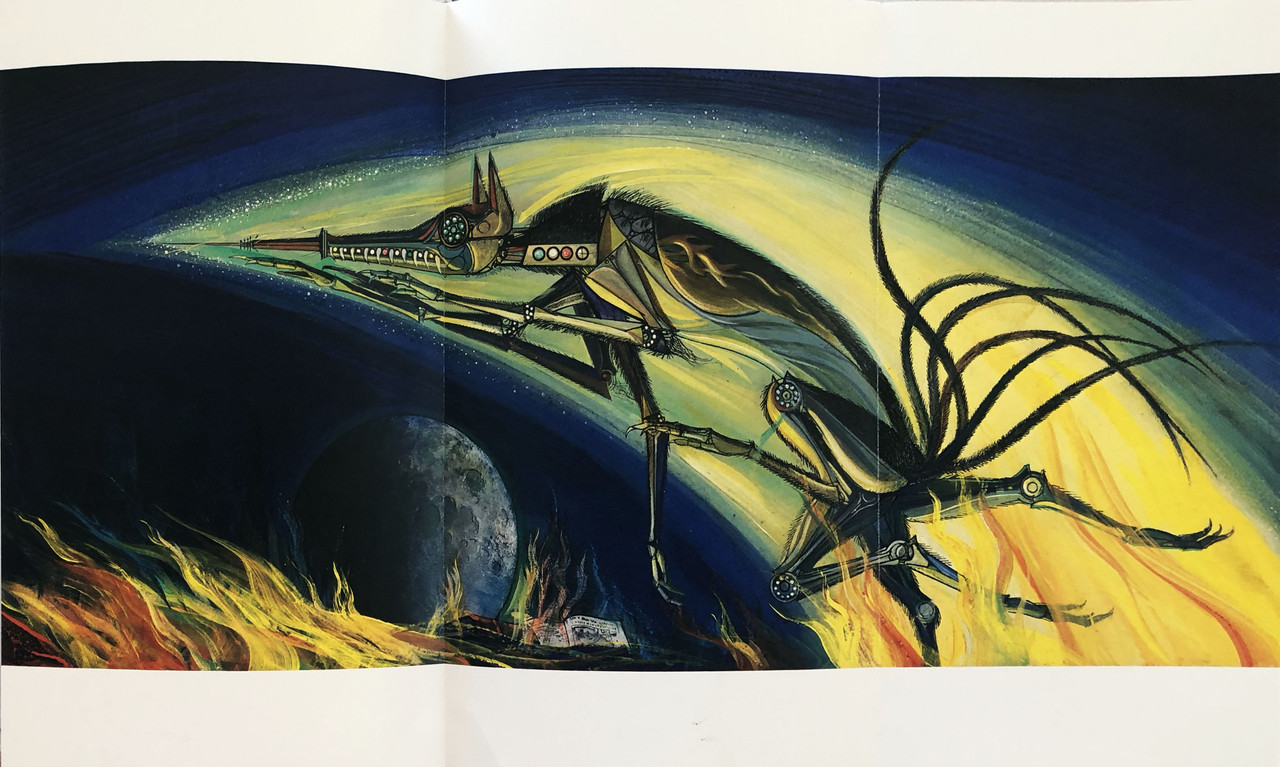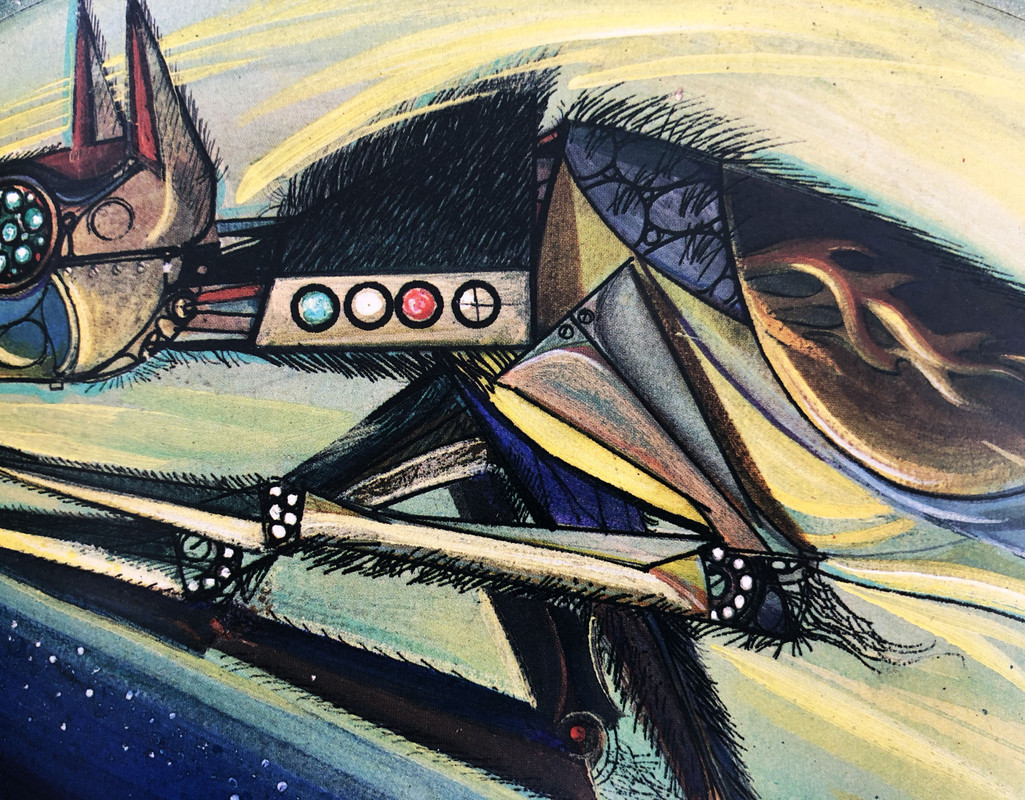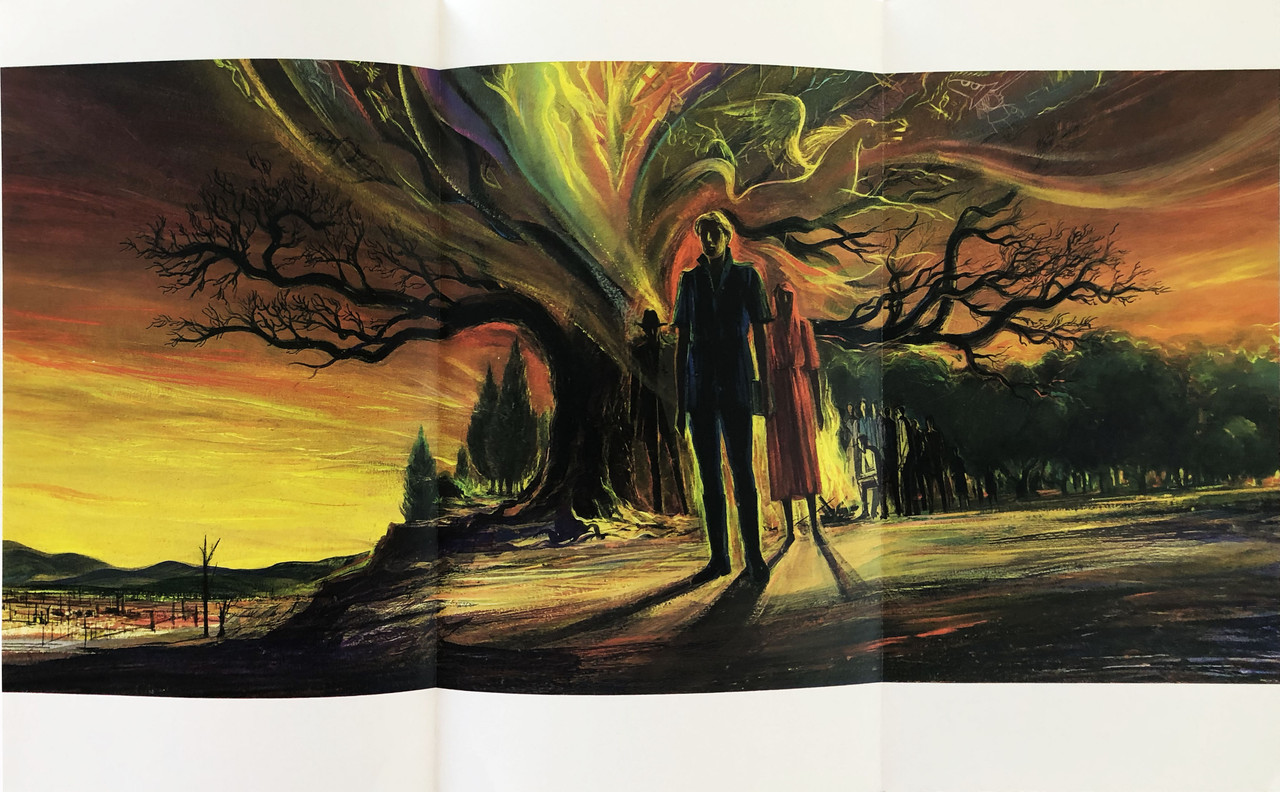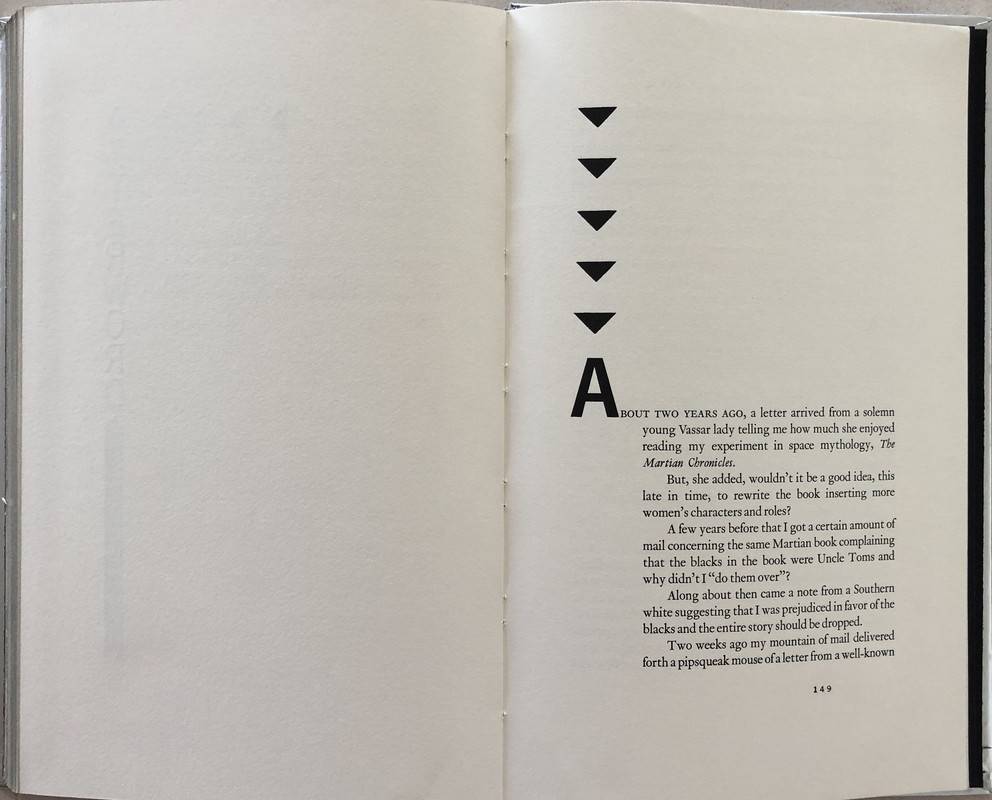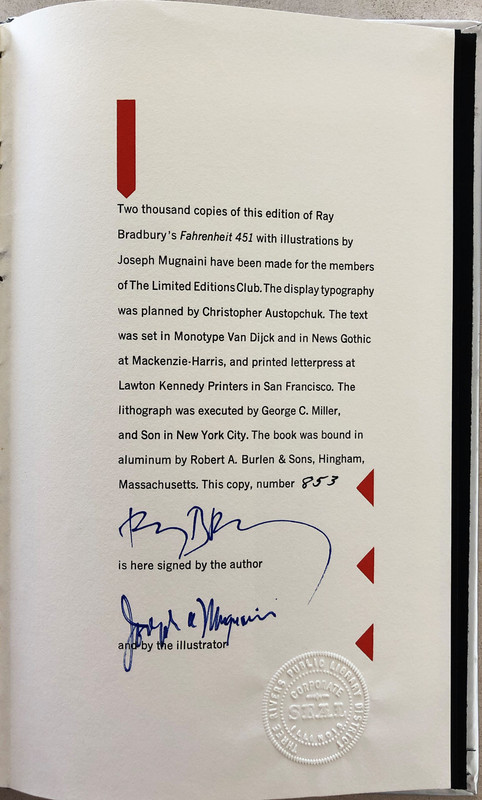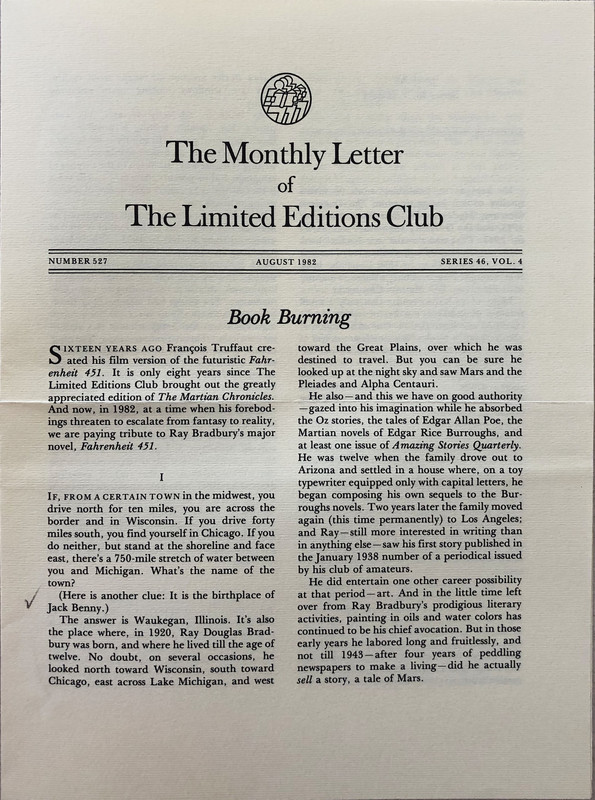 An index of the other illustrated reviews in the this series can be viewed
here.
I would point out that for $350 you will only find a copy that is fairly removed from fine. Being embossed as seen above would constitute an unacceptable blemish for many collectors, but clearly an opportunity for others.
>1 wcarter:
>3 astropi:
Used to be cheaper. This is one of those LECs that hasn't stopped appreciating despite the large limitation.
This title and the Analects of Confucius (wooden box) are one of the most unique slipcases in my collection. Really enjoy having them.
Try as I might, I cannot abide the typographic design of this one. It offends my eyes, but then, I'm something of a Luddite in matters typographical. Others obviously find it attractive and so I will continue to leave this book to them to enjoy whilst I search for books more to my liking.
Únase para publicar.