Miembro

Alex_McCall

(He/him)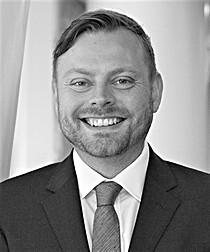 Colecciones

Todas las colecciones

(4,943), DGLL General Lit. (60), DGLL Steve de Gruchy Collection (1), DGLL_Church Struggle Papers & Pamphlets (34), DGLL Journals (67), DGLL_Reference Works (34), DGLL_Bonhoeffer Collection (235), DGLL_Barth Collection (81), St Ben. Priory (11), LCCS (1,371), DGLL (3,131),

Tu biblioteca

(1)

Etiquetas

Theology (24), South Africa (21), Poetry (11), Church (10), Bonhoeffer (8), Ethics (6), History (5), Anglicanism (5), Race (4), Christian Spirituality (4), Apartheid (4), Ecumenism (4), Thesis (4), Social Justice (4), Fynbos (4), Faith (4), Dissertation (4), Mission (4), Ministry (4), Sermons (3), Christianity (3), Reconciliation (3), Hermeneutics (3), Religion (3), Philosophy (3), Biography (3), Justice (3), theology (3), Apartheid / Christianity (3), Karl Barth (3), Journal (3), Dietrich Bonhoeffer (3), Sufism (2), Christianity and Culture (2), Desmond Tutu (2), Scholarship (2), Bethge (2), Travel (2), Ecclesiology (2), Christian Denominations (2), Liberation (2), Practical theology (2), Resistance (2), Church History (2), Vermaaklikheid (2), Hermanus (2), Centenary (2), Environment (2), Doctrine (2), Volmoed (2), Reform Theology (2), Christian Humanism (2), Eschatology (2), Prayer (2), development (2), Bible (2), Evangelicalism (1), Prison (1), Archaeology (1), Botany (1), Black Studies (1), Athens (1), Urbanism (1), World Religions (1), Climate (1), Woodworking (1), Secularism (1), Art Criticism (1), Biographies (1), Environmentalism (1), Conservation (1), Feminism (1), Theatre (1), Vatican (1), Missionaries (1), Early Church (1), Third World (1), Suffering (1), Mary (1), Performing Arts (1), Klipdrift (1), Kuruman (1), Cottesloe (1), Mbiti (1), KhoiKhoi (1), Southern Cape (1), Black Sash (1), Faiths (1), Anti-apartheid movements (1), Theodramatics (1), Barmen (1), Karl Barth Legacy Commission (1), Nederduitse Gereformeede Kerk (1), Socio-Economic Change (1), Overstrand (1), Christian Militarism (1), HSRC (1), City Tour (1), Isobel de Gruchy (1), Stephen de Gruchy (1), C.B. Powell Public Lectures (1), ecumenic (1), John de Gruchy (1), Saints and Miracles (1), Post-Apartheid (1), Independence Movements (1), Modernity (1), Orientalism (1), Social Conditions (1), Climate Change (1), Religious Art (1), Kierkegaard (1), Struggle (1), Diversity (1), Icons (1), Botanical (1), Redemption (1), San (1), Gift Book (1), Troubles (1), Christian Community (1), Winelands (1), Grundtvig (1), Tertiary Education (1), Beliefs (1), Evangelical (1), Postcolonialism (1), Multiculturalism (1), Tradition (1), Cape (1), Letter (1), Metaphysics (1), LGBTQ (1), Cornwall (1), Afrikaans (1), early church (1), Germans (1), Third Reich (1), conservation (1), mission (1), Lectures (1), Protestantism (1), Northern Ireland (1), Zimbabwe (1), Cape Town (1), Namibia (1), Mozambique (1), Primitive Christianity (1), Blackness (1), Anglican Church (1), plurality (1), Field Guide (1), Theologians (1), Milan (1), Reformed Church (1), Gospel (1), Evangelism (1), Short Stories (1), storytelling (1), Democracy (1), University (1), America (1), Churches (1), Illustrated (1), history (1), Korean (1), feminism (1), liberation (1), race (1), Greece (1), interdisciplinary (1), Atonement (1), theodicy (1), Islam (1), Shakespeare (1), Forgiveness (1), missionary (1), Fundamentalism (1), disability (1), Niebuhr (1), Tillich (1), Psychology (1), Nature (1), Literature (1), Autobiography (1), translation (1), Science (1), Rublev (1), Jesus (1), Church Worship (1), South Africa History (1), Overberg (1), Geography (1), Italy (1), Neuroscience (1), War (1), Architecture (1), Education (1), Politics (1), Art (1), Aging (1), Germany (1), Military (1), Evolution (1), Christology (1), South African (1), Modern Art (1), Richard Niebuhr (1), endemic (1), Moravian (1), Origen (1), Methodist (1), Flora (1), Congregationalism (1), Teilhard (1), South African War (1), Dutch Reformed Church (1), Pericles (1), World War II (1), essays (1), Reinhold Niebuhr (1), Barth (1), Catholicism (1), Palestine (1), Millennialism (1), Julian of Norwich (1), antisemitism (1), Biblical History (1), Middle East (1)

Nubes

Medios

Grupos

Unido/a

Jun 17, 2022
Sobre mi biblioteca

DE GRUCHY LEGACY CENTRE AT VOLMOED

Sobre mí

I'm helping to create an extensive theology and philosophy library at Volmoed (https://www.volmoed.co.za/) in the Western Cape, South Africa. The project is spearheaded by Professor John de Gruchy (https://en.wikipedia.org/wiki/John_W._de_Gruchy), known for his work in resistance theology during Apartheid, and a leading scholar on the work of Dietrich Bonhoeffer.
Conexiones de miembros
Amigos

Biblioteca interesante
Este sitio utiliza cookies para ofrecer nuestros servicios, mejorar el rendimiento, análisis y (si no estás registrado) publicidad. Al usar LibraryThing reconoces que has leído y comprendido nuestros Términos de Servicio y Política de Privacidad. El uso del sitio y de los servicios está sujeto a estas políticas y términos.