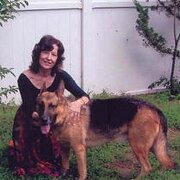 Sharon Kay Penman
(1945–2021)
Conocimiento común
Nombre canónico

Fecha de nacimiento

Fecha de fallecimiento

Género

Nacionalidad

Lugar de nacimiento

Lugar de fallecimiento

Causa de fallecimiento

Lugares de residencia

Educación

Ocupaciones

Agente

Biografía breve

Sharon Kay Penman was born in New York City and grew up in New Jersey. She majored in history at the University of Texas at Austin, and received a law degree from Rutgers University School of Law. She worked as a tax lawyer before becoming a writer. While still a student, she started to research and write her first novel, The Sunne in Splendour (1982), a fictional account of the life of Richard Plantagenet, Duke of Gloucester, later King Richard III of England. However, after the only copy of her manuscript was stolen from her car, she was devastated and gave up writing for several years. Eventually she was inspired to begin again, and 12 years later, while practicing law at the same time, had produced the 936-page novel. In the early 1980s, she began publishing the "Welsh Trilogy" of historical novels set in medieval Wales. It was followed by the "Plantagenet series," novels about the life of King Henry II and Queen Eleanor of Aquitaine. In 1996, she published the first in a series of medieval mystery novels, The Queen's Man. It was named a finalist for an Edgar Award for Best First Mystery from the Mystery Writers of America.
Estadísticas
Obras

27

También por

2

Miembros

17,293

Popularidad

#1,281

Valoración

4.2
Reseñas

488

ISBNs

181

Idiomas

4

Favorito

185